Sometimes when you wear a bright color, your mood changes. Or better yet, it can enhance what you're feeling on the inside.  I found this sleeveless Georgette tank in Citrus from Apt. 9. When I saw it on the rack, I knew it would be a good addition to my summer ensemble.  Kohl's always comes through with the nice deals. Plus, I didn't have any yellow in my repertoire. Shameful!
I decided to debut this new find yesterday with a a comfy grey cardigan and black jeans. The temperature was cooler than usual in the morning, so I could make it work with the layering. What I like about this top is that I have options.  I can pair it with white pants and a nude heel or keep it casual with a light jacket, jeans, and sandals. Either way, I'm here for it. Another outfit win!
My friend, Lizzie, graciously took some shots after Church.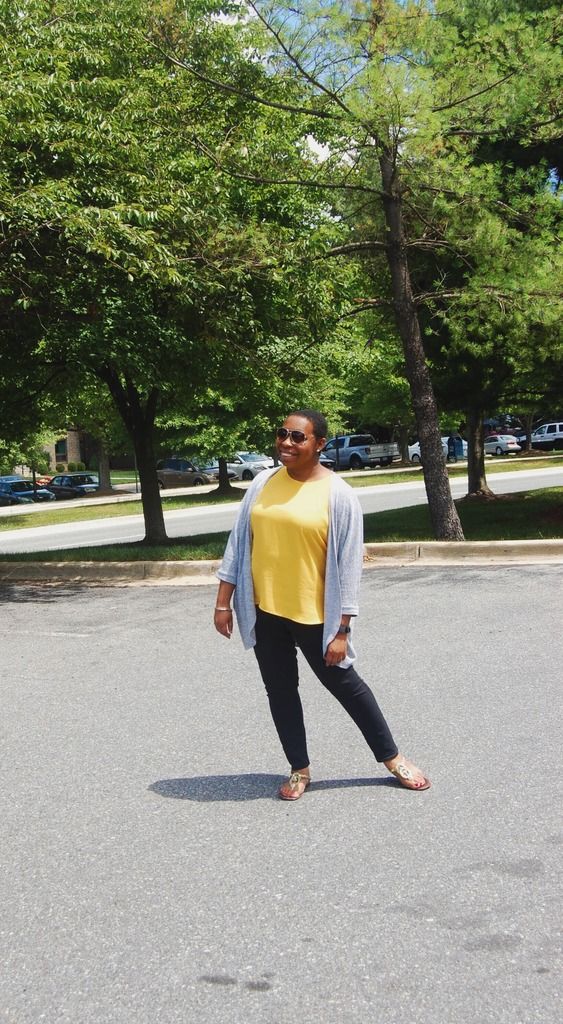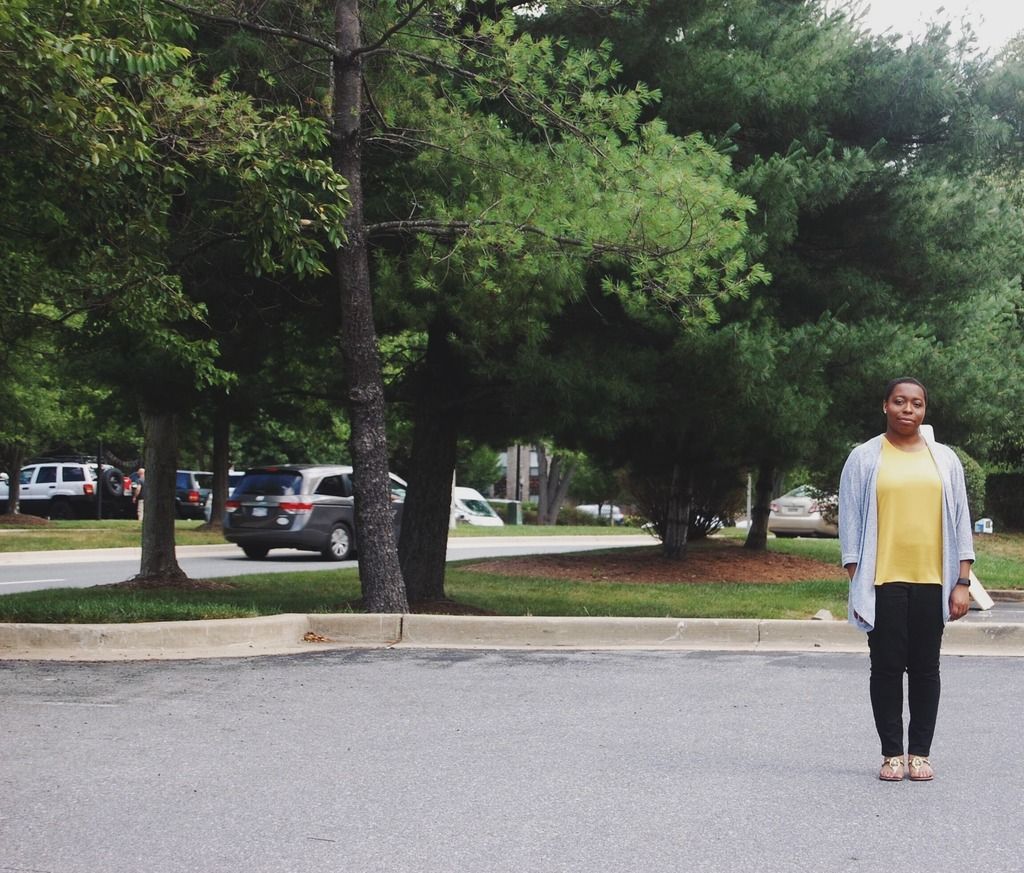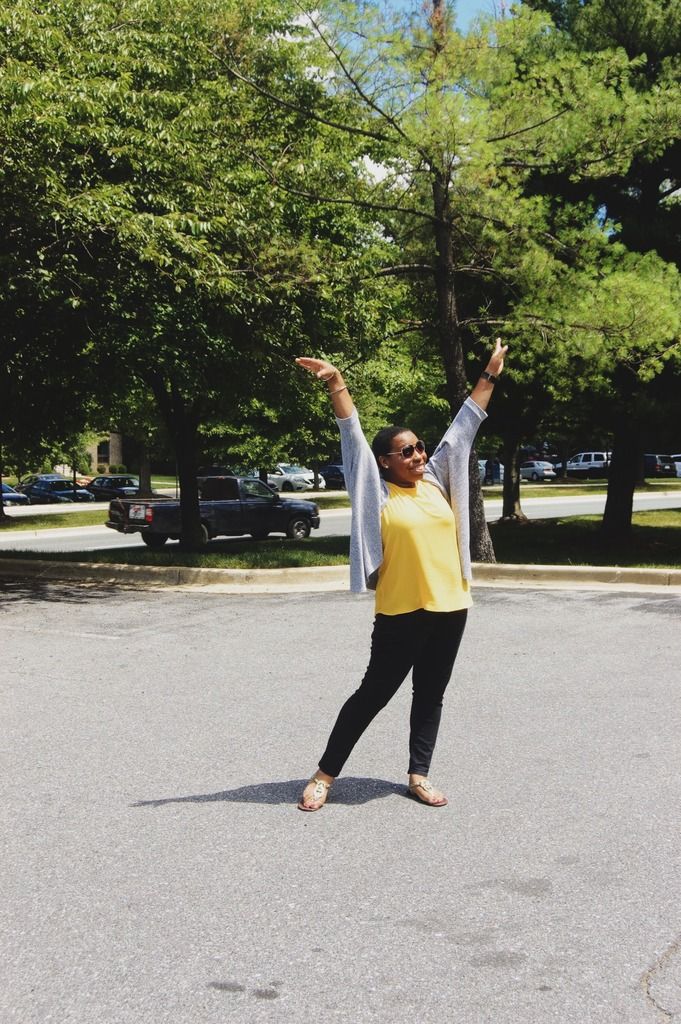 Carefree and joyful. That's the mood I'm claiming for this summer. 🙂
xo