Summer is pretty much here. For most, this means having more free time to explore, get away, and do fun things. I'm down for that. Why not start the adventure closer to home?
My friends and I visited Big Cork Vineyards during Memorial Day weekend. We heard very good things about the place and the timing worked out as well. From where I live, it's about 45 minutes away in Washington County, MD.  It's in a quiet area, which is nice. Even though it's not that far, once you arrive on the grounds, you feel like you escaped for the day.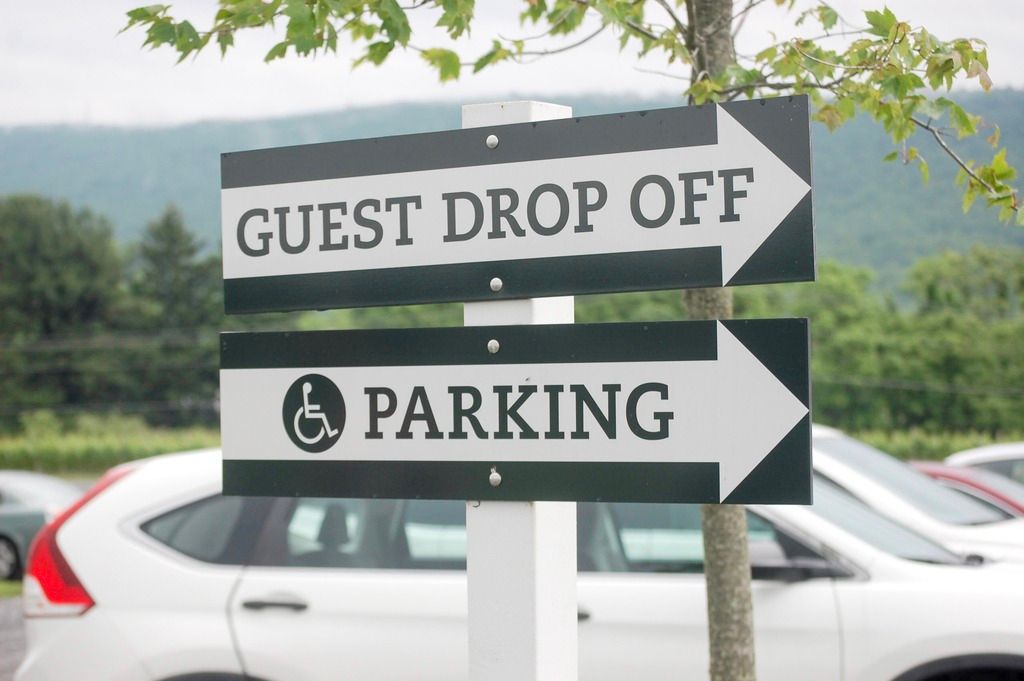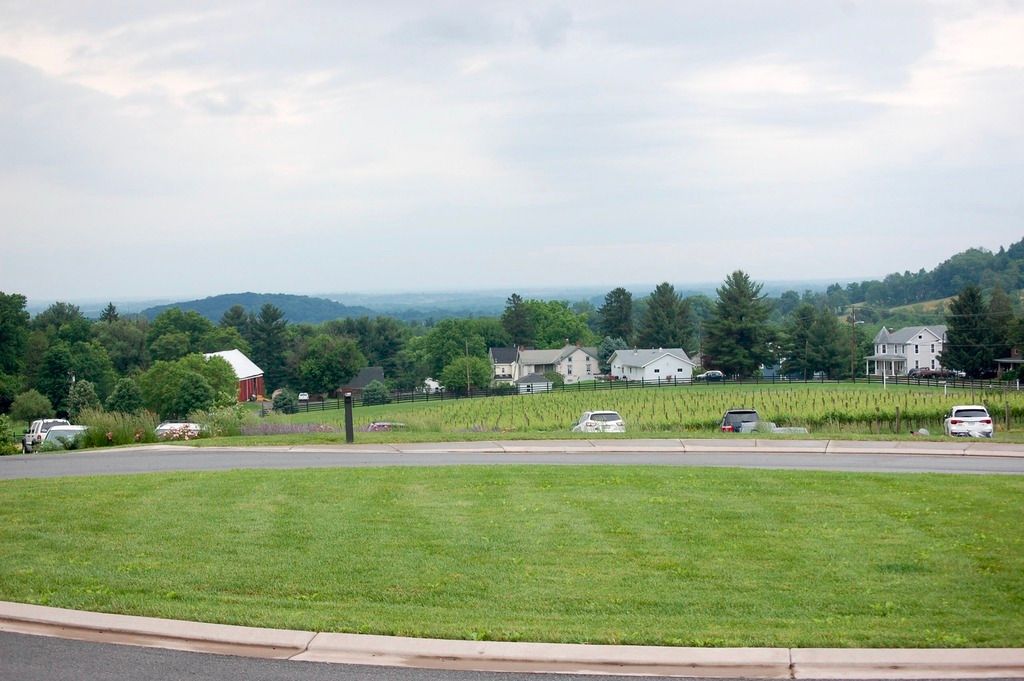 So lovely! As I walked up, it gave me a country club vibe. 31 acres of land.  The main area was inside, very open.  As soon as you walk in, to your right, there is the large tasting bar. It was very busy over there.  To your left, there is the sitting area.  The space itself reminded me of a loft in New York City; several pull-apart L-shaped couches, and little tables with two chairs.
The walls weren't too busy. One side had a mural, another was a dark grey with several rows of flowers on the wall.  Also, they had a large hat stand with fancy, colorful hats – maybe leftover from the Preakness watching party they had.
The staff was very courteous and chic, all in coordinated uniforms and dresses (Black, white, with a touch of pink).
As you can tell, I'm all about aesthetics. So now that's done, let's talk about the wine.
Big Cork a nice selection of reds, whites, and roses.  I had a glass of Meritage, because obviously, I usually just drink red. Snacks and munchies were available for purchase; the tomato-basil cheese was a great compliment to the wine. Of course, you can bring your own food to the vineyard. Two couples next to us brought their own faves of cheeses, meats, and bread. Smart choice! 🙂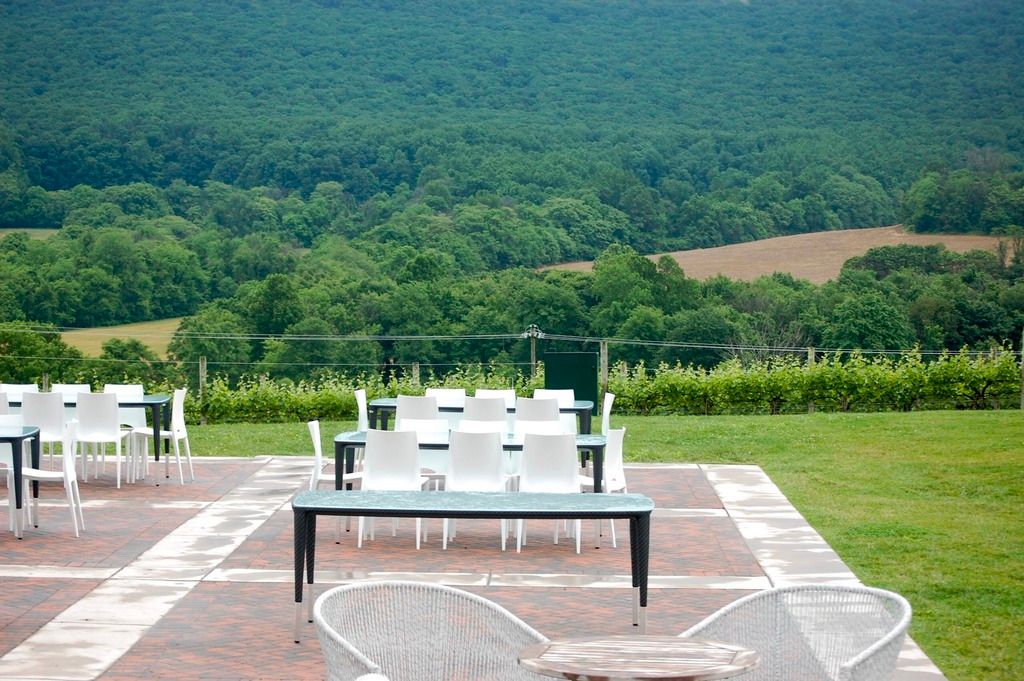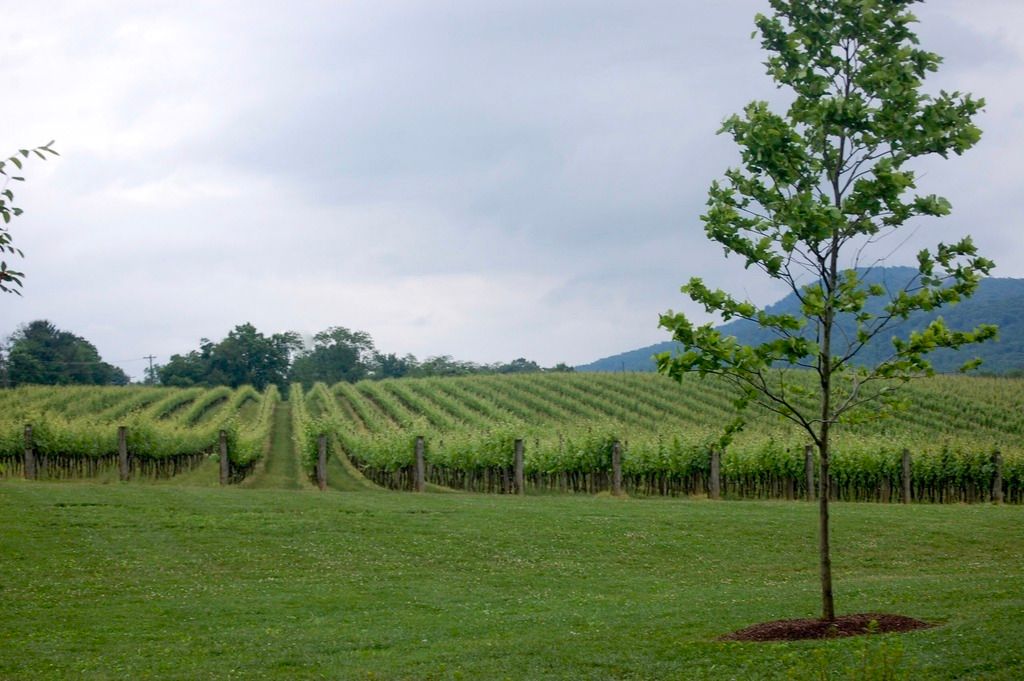 Didn't I tell you the view was gorgeous? When we left, a wedding was going to be held – perfect setting!  Even though it was cooler and overcast, it was a perfect day to attend the vineyard.
If you're into wine and live in Maryland (areas/counties north and west of DC), I recommend that you check out Big Cork. I know I'll be visiting again. Might have to call them to organize an upcoming soiree.
xo