It's been a while since I've talked about makeup. Let's get into it!
Last month, I walked into Sephora en route to a lunch with friends.  I had some money left on my birthday gift card from my parents, so I was on the search to find a new item.  Passed by the Tarte display.  I've heard good things about Tarte through Instagram and some of the beauty bloggers I watch.  So I checked it out.
It took me a while to decide the perfect color. Maybe thirty minutes? LOL. Embarrassing, but I wanted to get the right one! The shade I bought is called Snap from the Tarteist Glossy Lip Paint collection.  I LOVE IT.  It glides on so smoothly. It stays on very well too, which is great. Because who has time to reapply every thirty minutes?
It's a good natural for my skin tone. Not too pink/light (that can turn into an ashy mess), and not too dark. Just the right shade that I like.  It's a darker mauve-y nude, and I love it. Also, it's vegan-friendly, so for those looking, here is a good option.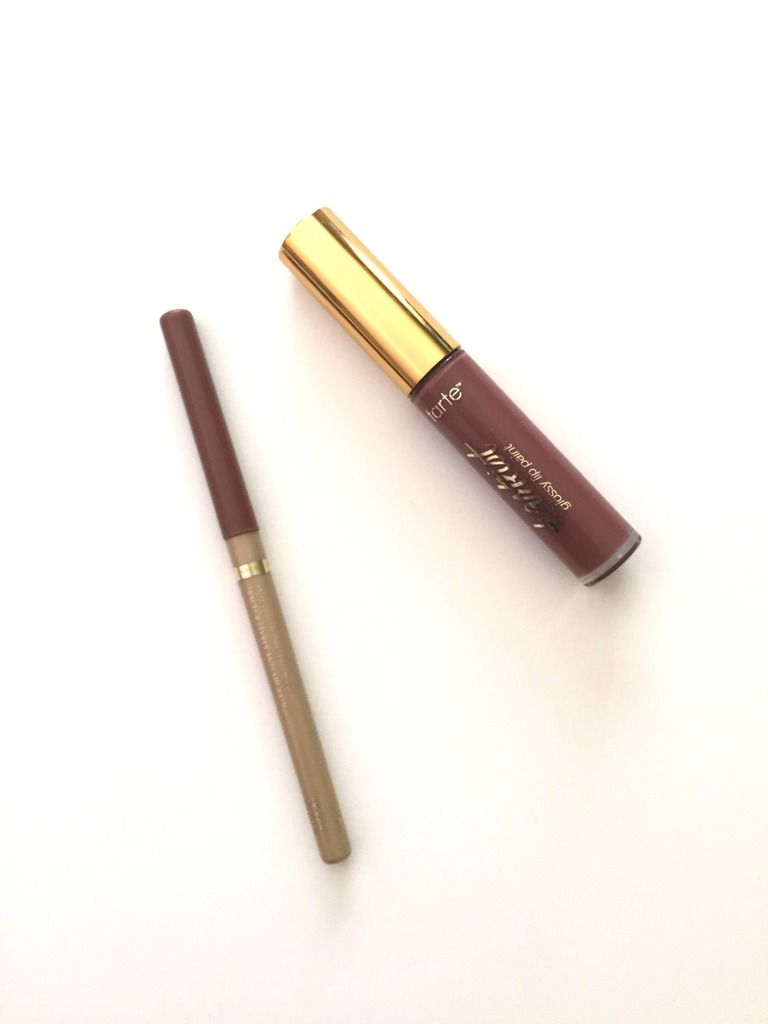 Right now I'm pairing my gloss with the lip liner from L'Oreal (Toffee To Be) that I've used for my nude lipsticks and glosses. Works very well for me!
The retail price is $20. I've never purchased any lip colors more than $15 before so this is a step in the right direction. Movin' on up!
Oh!  Speaking of beauty bloggers, my sweet friend Ashley is back in the game! Check out her Instagram: @pashionistagrams. She works in the industry, so you know you can count on her for good tips and recommendations. 🙂
xo