It's rare for me to go on a trip during the school year.  Haven't reached the luxury to get up and go just yet. After a bit of planning, I decided to visit Boston for the second time (first – 2014).  I have a few friends who live in the area, so it was a fun opportunity to check this city out again.
Here's a recap of my trip!
I took the bus up and down (Thursday and Saturday).  Financially, it's a cost-friendly move, but that's about it.  (That was a pain in the tuckus!)  I finally realized that bus rides are not my cup of tea.
My friend lives in the Fenway/Kenwood area, so it was convenient to walk around once I arrived. And believe me, Boston is a walking town.  During my second day, I walked 6 miles (according to the app on my phone).  It was a miracle that my knee felt decent afterwards!
This new Super Target is the business!  So bright and spacious, with really good music playing (you know I'm a sucker for that kind of thing).  I went in all three days I was there.  Breakfast was a croissant and tall coffee on Friday and Saturday.  I just chilled at the cute table for 20 minutes and got to rest.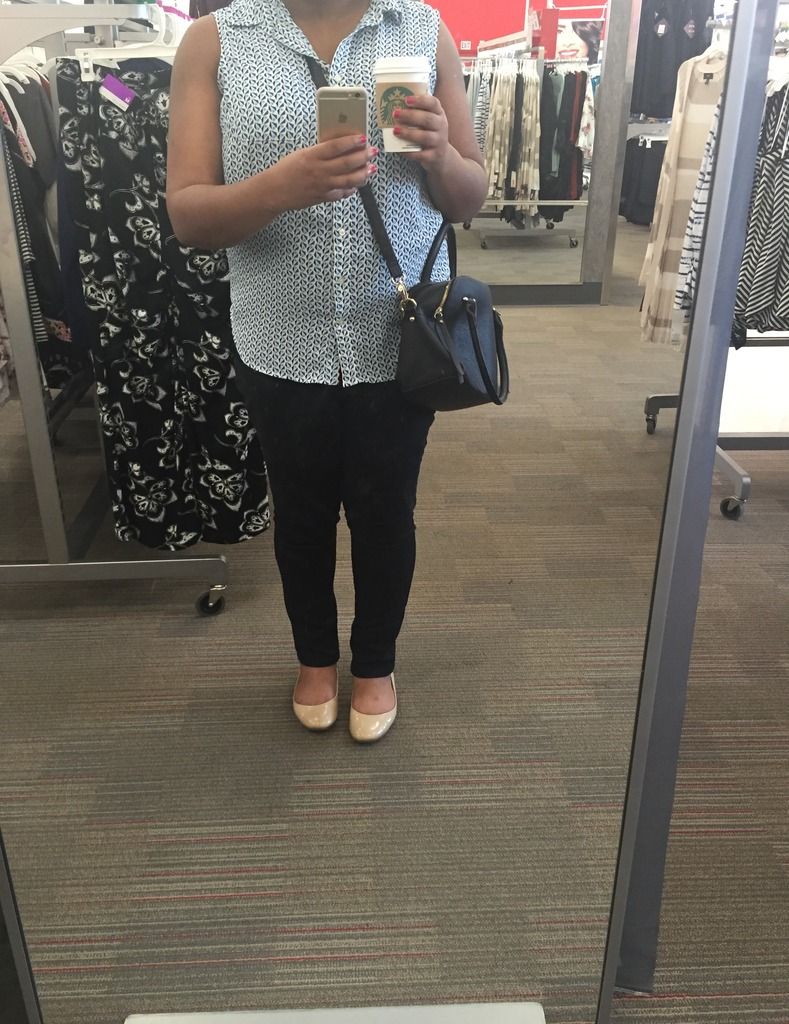 I wasn't adventurous with my food/dining selections: Picked up snacks and dinner from the store, then we went to Thornton's Grille (which was right around the corner), and a pizza shop in the downtown area. I was okay with that. Kept me under budget!
As you may know, there are several educational institutions in the region.  I got the chance to walk by two that piqued my interest: Berklee School of Music and The Boston Conservatory.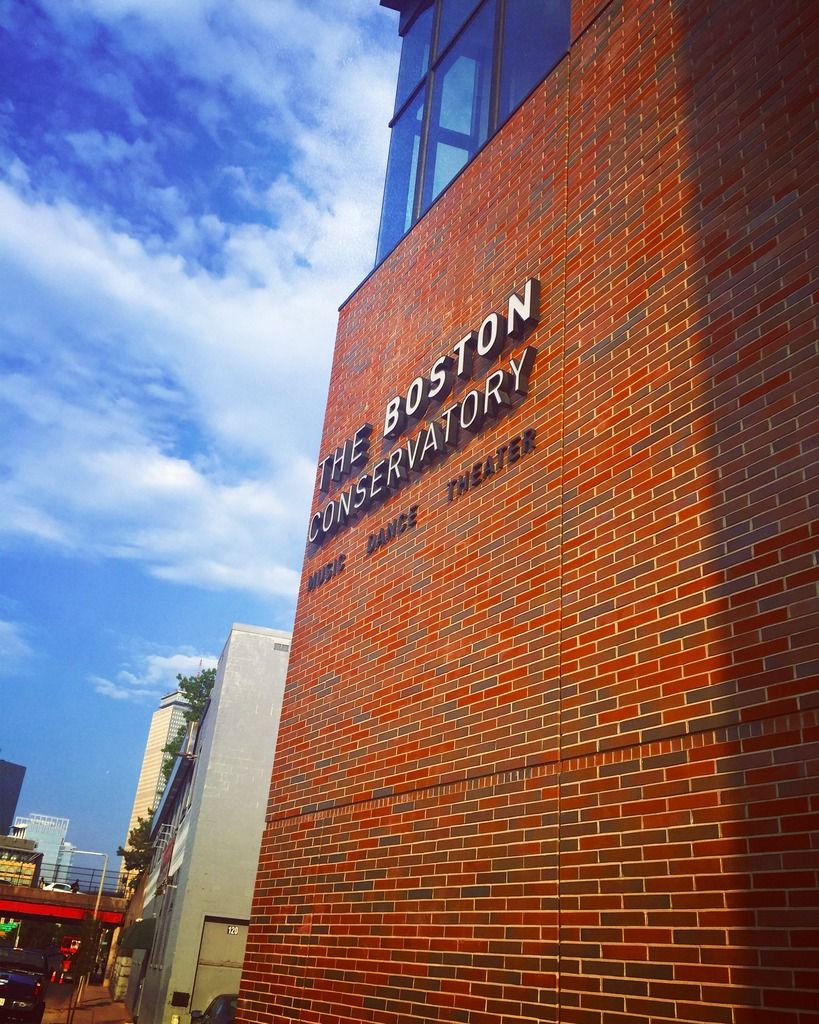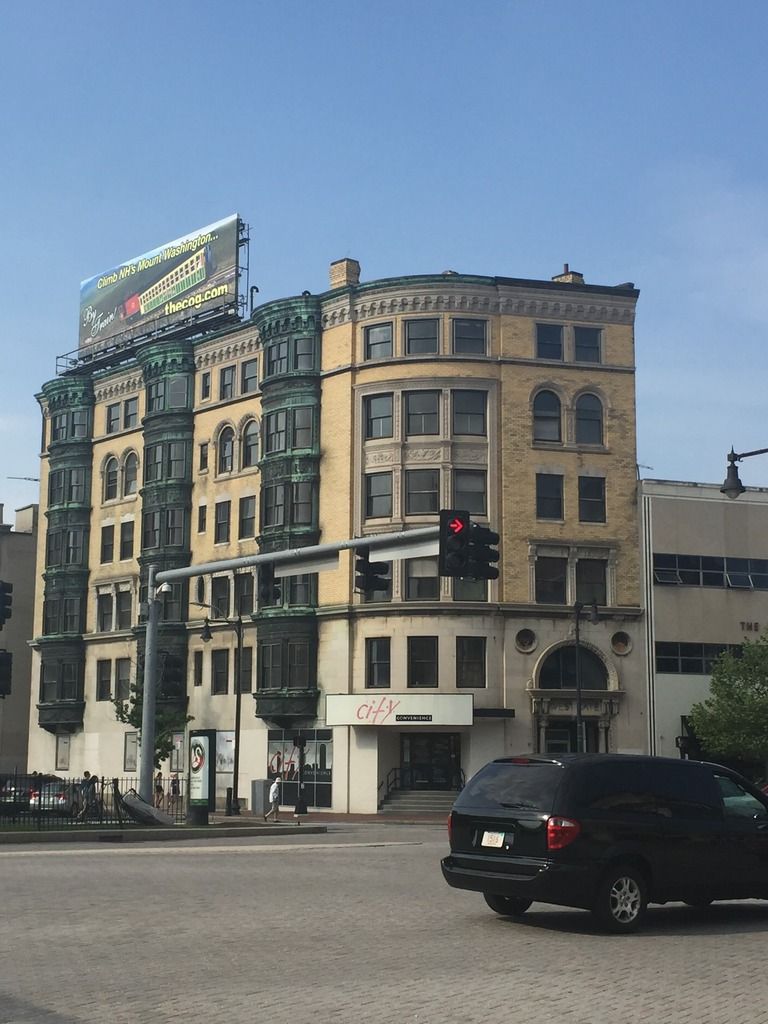 Walked along Newbury Street.  It reminded me of some of the neighborhoods we have in DC. Very trendy and quaint,  with buildings made with character.  More of a hipster vibe.  But also, there was a nice row of high-end stores.  It was awesome to people watch. Really nice weather in the afternoon.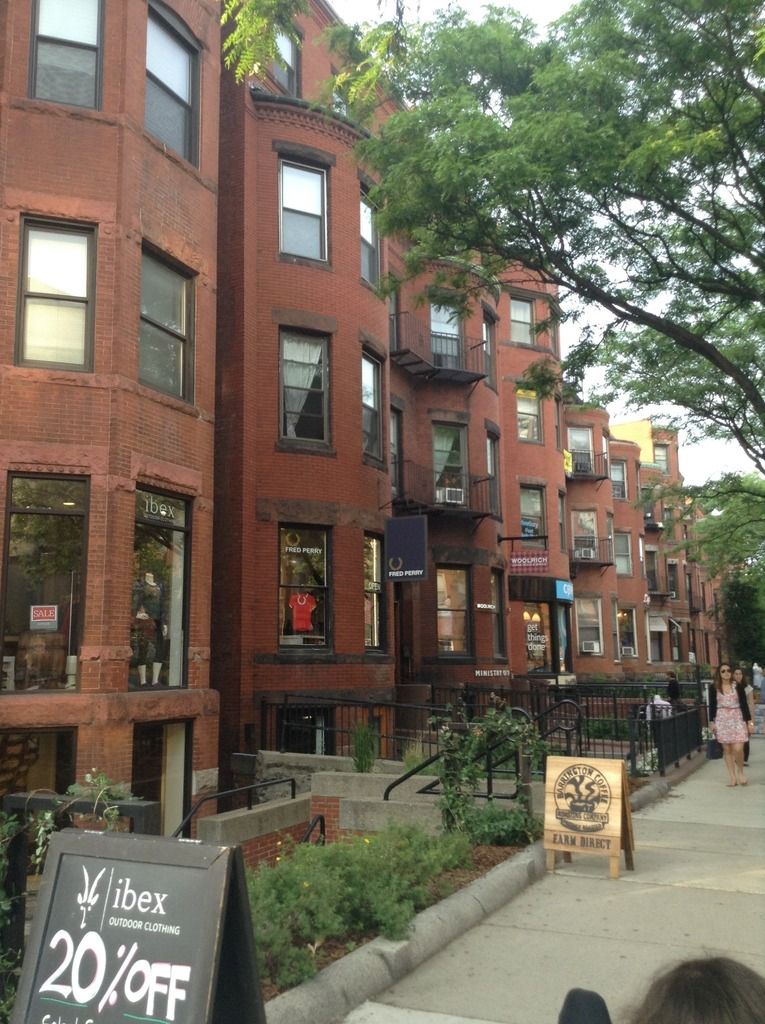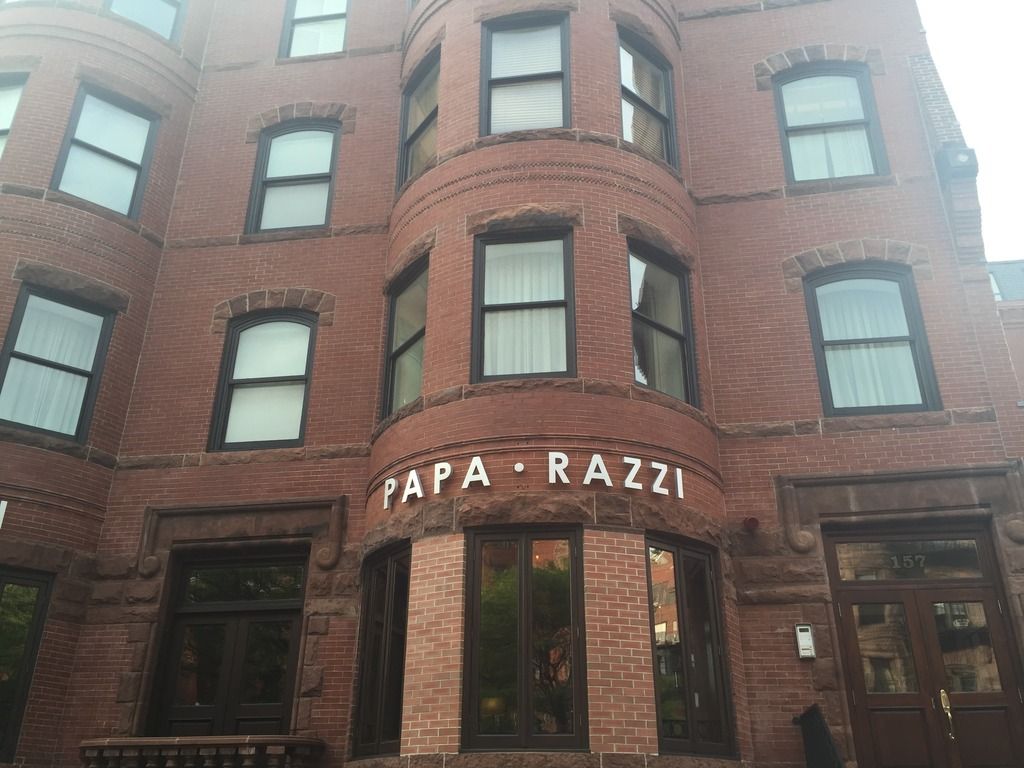 There is The Prudential.
I walked to the Common and Garden, which was at the end of our walk.  There were a lot of visitors, enjoying the space and taking pictures.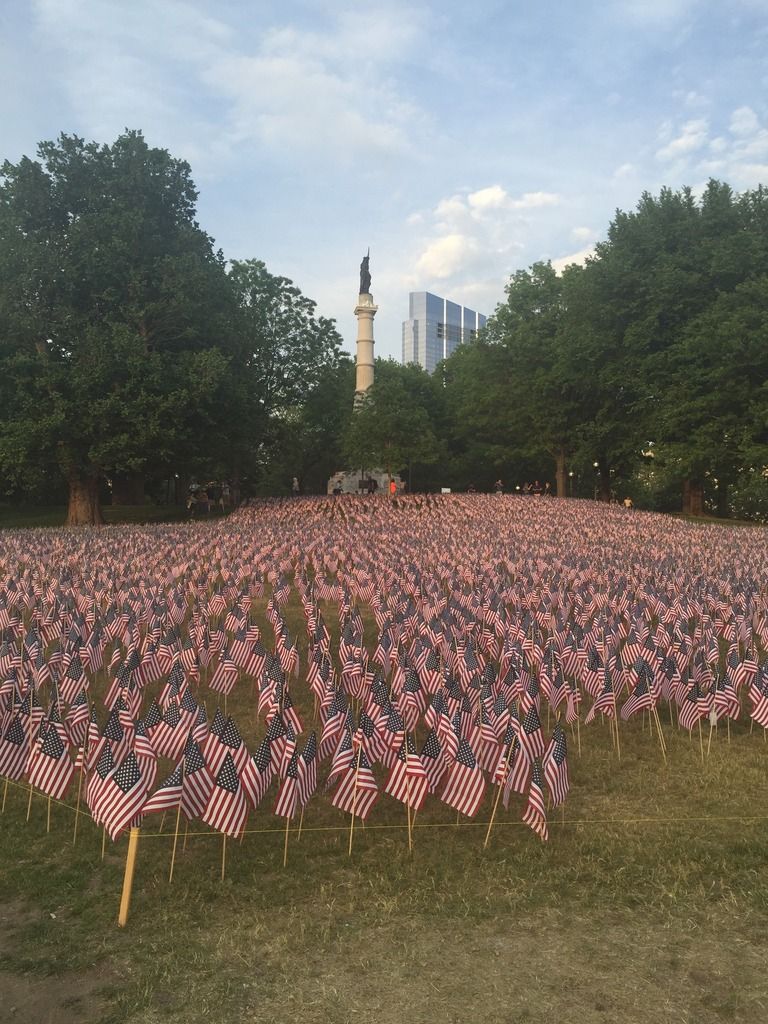 At the Common, flags were set up to honor the servicemen and servicewomen from the state who died.  It was Memorial Day weekend and my friend recommended I go. It was very poignant. So many people gathered and I thought that was so touching.
Oh!  I used the city's transit system for the first time by myself. I was extremely nervous, because I like to know where I am going, not a big fan of trying things out alone. But thankfully, they set up a new line that took me directly where I needed to go. Only two stops away! *Whew!*
It was a short trip, but a nice getaway from the daily grind. Well, that's about it!  Great walking town, full of history, culture, and architecture.  I plan to visit again (I bet it's really nice in the fall),  but next time I'll drive! 🙂
xo