I was supposed to write this months ago, but no time like the present!
I'm all about a neutral lip.  For me, it's a great touch to my beauty routine.  I'm still not ready to confidently rock a bold lip yet, but I'm always eager to try a new shade of nude!  Every time I go to the makeup store/counter, I always check out the lip products.  Lately, I've been good about walking away, but usually I'll buy a new nude lip product.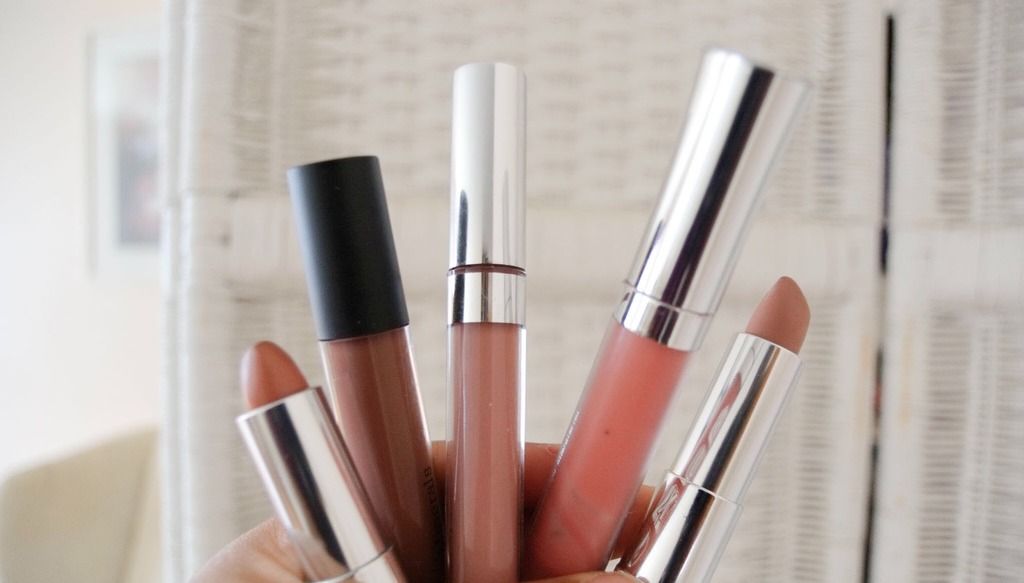 Here are some of my favorite neutral/nude lip colors:  Stormy Sahara by Maybelline, Hot Toddy, coming from Buxom, Bare Minerals' Minx and Tantalize, and Neutogena's Moisture Smooth Color Stick in the shade of Almond Nude.
Depending on the occasion, I'll switch between lighter and darker shakes. But lip liners are key. (Trust me.)  I use this one.  Whenever I use lipstick, I'll dab some gloss on top.
I asked around to see which brands my friends and followers on IG are using.  Here's what they said!
1993 – Urban Decay
Hot Cocoa – Marc Jacobs
Myth – MAC
Peekaboo liner – NYX
White Russian – Buxom
The Multistick collection – Bite Beauty
Some like matte. Others prefer a dewy finish.  With your complexion and undertones, tints of peach, brown, or pink can determine how it finishes on your lips.  All depends on the look you're going for.
Here are a few posts with recommendations:
http://www.elle.com/beauty/makeup-skin-care/tips/g9187/nude-lipstick-for-every-skin-type/
http://www.harpersbazaar.com/beauty/makeup/advice/g2338/best-nude-lipsticks/?slide=1
Trial and error is the best way to find the right neutral for you.  I started out with inexpensive brands and worked my way up.  Also, finding out what your favorite beauty bloggers/vloggers and celebrities can inspire you. That can lead you into the right direction.
What are your faves brands?  What works for you? Let me know. I want to try. 🙂
xo