When you use your planner or notebook, do you incorporate stickers?  I know this is a huge facet in scrapbooking and planning, with so many options. Creativity is everywhere and you can customize your notebook to your heart's content! The extent of my colorful addition have been post-its and entries in different colors.  But I found a pack of stickers at Michaels while I was shopping for Christmas props, that I could not resist and I'm loving them.
They're from The Happy Planner™ by me & my big ideas.  I've seen their collection of planners and accessories online (Pinterest, Instagram).  I like to keep my planning space clean, but there is nothing wrong with adding some fun and pizzazz! A few weeks ago, I began to add stickers.  It's nice to see these bright statements on my pages, for motivation and encouragement.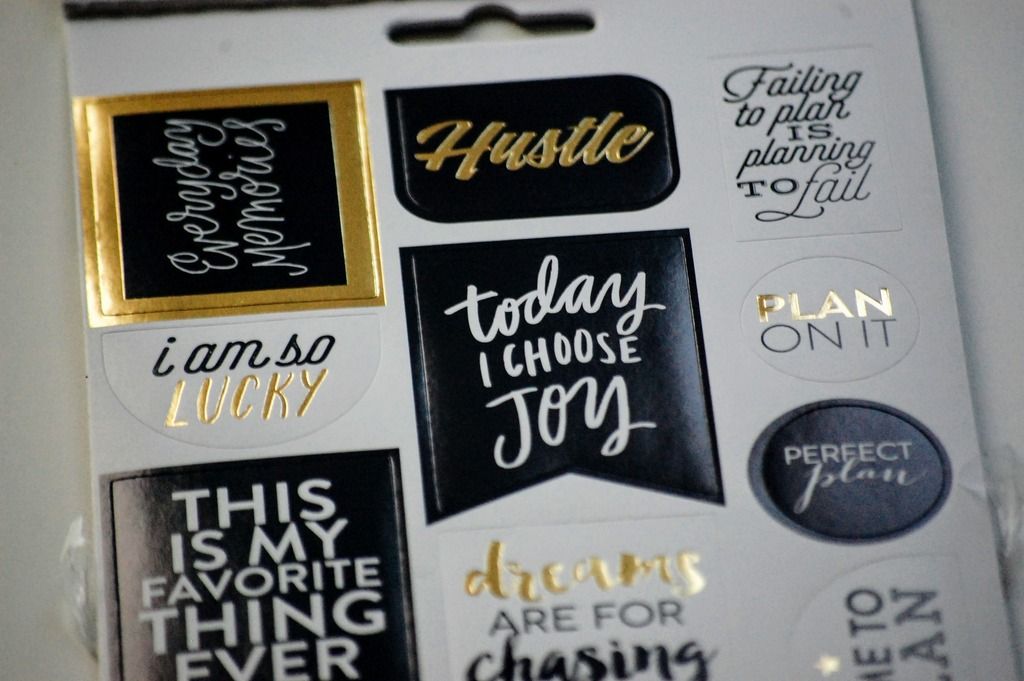 Here's the link. They have a ton of themes to choose from – you'll love it!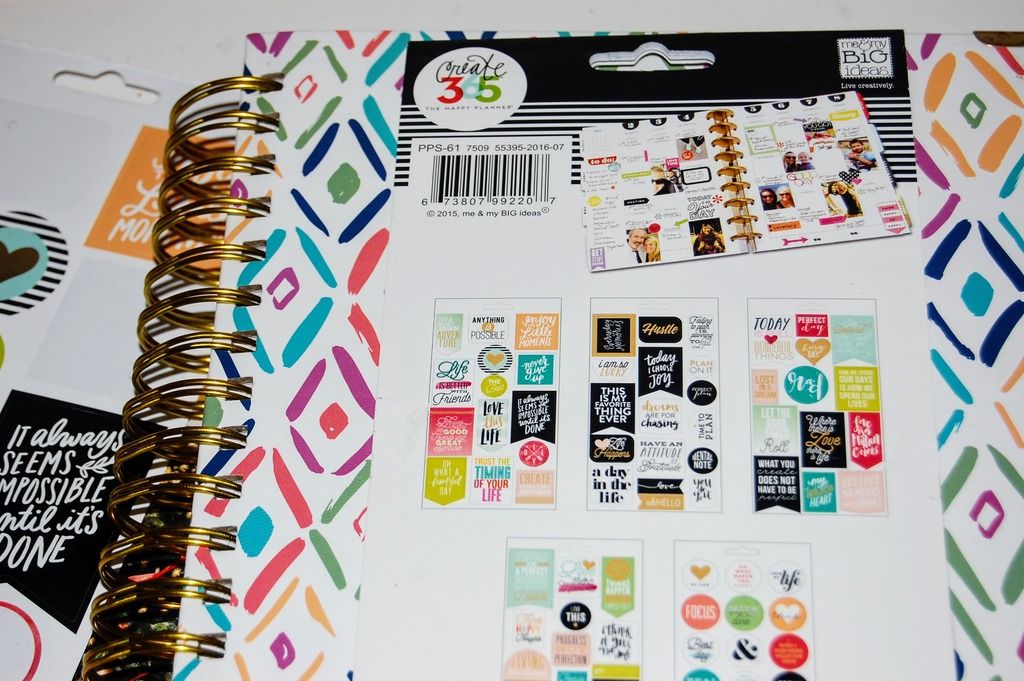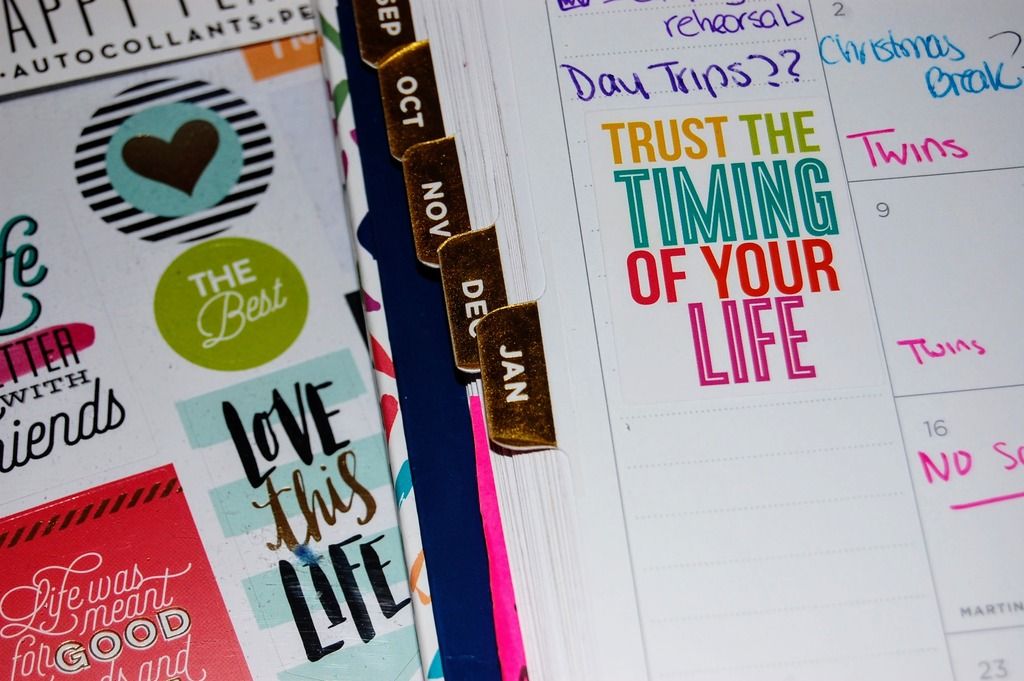 How do you stay organized and committed when it comes to your planner? Or what will you use to stay motivated and accomplish your goals in 2017 –  Color coding? Stickers? Fun pens? Washi tape? Nothing? 🙂  Comment below.
xo