I honestly believe that I feel better when I have nail polish on my fingers and toes. Manicures are my thang.
I just bought the newest addition to my collection:  Essie's Topless and Barefoot.  Thanks to a recent post from them on my Instagram feed, I decided I would check it out.  I'm always looking for a neutral color that compliments me. This shade is a light and pretty nude, and reminds me of the beach.  While I was enjoying my lazy Tuesday evening, watching YouTube videos, I was able to give myself a manicure. Nicely done with two coats and topped with the Gel Setter.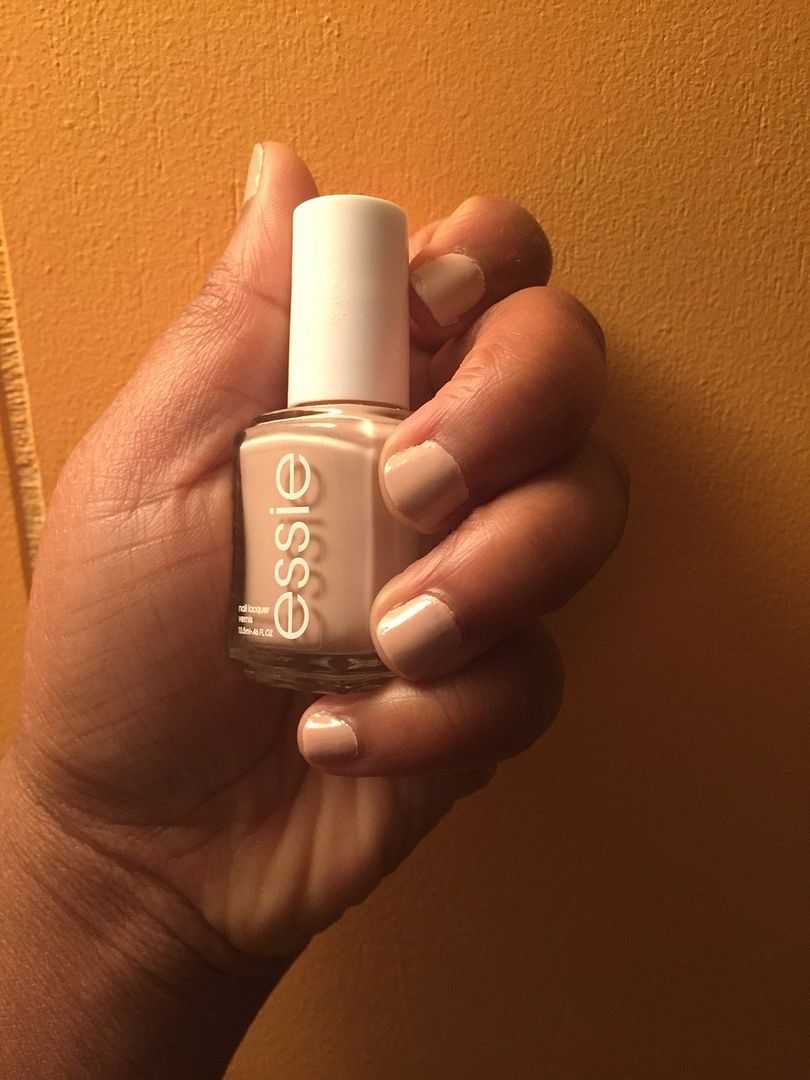 The shade is so cute! It's going to be one of my frequent bottles this spring and summer. Once I get out more in the sun and get a little darker, it will make my nails will pop more.  (Contrast!)
These bottles are also in my rotation:
Lately, Essie has been my regular brand. I know there are others – but with the Gel Setter I have, it's been easier to stick with it, and I'm satisfied with the results.  $10 is the max I'll spend on polishes right now. Remember – always compare prices at the drugstores and all-in-one places, so you can find the best deal for your buck.
What brands and colors are you're enjoying?  Any nude/neutrals you prefer?  Let me know! I'm all about finding a new polish! 🙂
xo
(Photos: Essie.com)