It's easy for me to wear dark colors (mostly blacks) during the colder months, put on a cardigan, dressier jeans or pants, and call it a day.  I admit, it's boring, but it's an easy route for me. I'm a creature of habit and comfort is king.  With my lifestyle (dance teacher), I only dress up during church or occasional dinner outings with friends. I'll spice it up with my accessories or makeup and there's that.  But I'm still in the process of bringing more color in my wardrobe – in particular, jewel tones. Thankfully, I still have pieces that transition well from spring to fall.
A few weeks ago, I wore this ensemble: a long-sleeved blue blouse, black jeans, light green bib necklace, with my brown boots.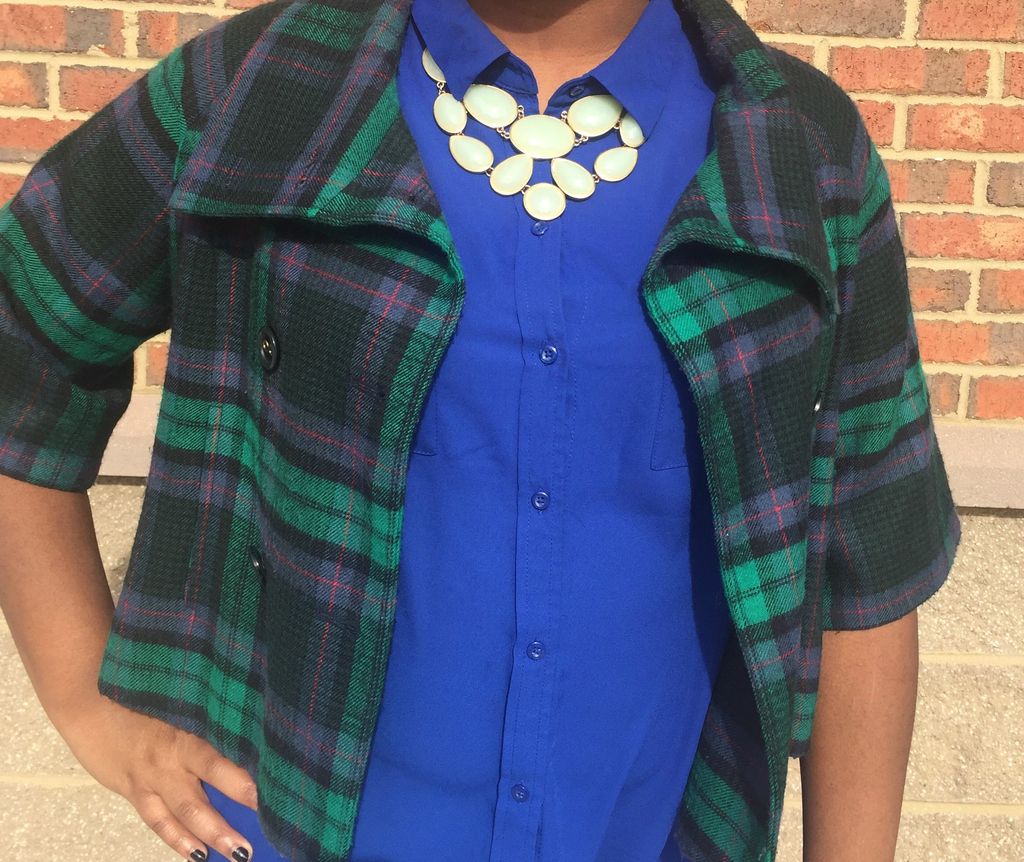 The temperature is *finally* starting to drop, so having these layers was fine. and still light enough so I'm comfortable.
I received this plaid cropped A-line jacket from a friend and I am loving it. Isn't it adorable?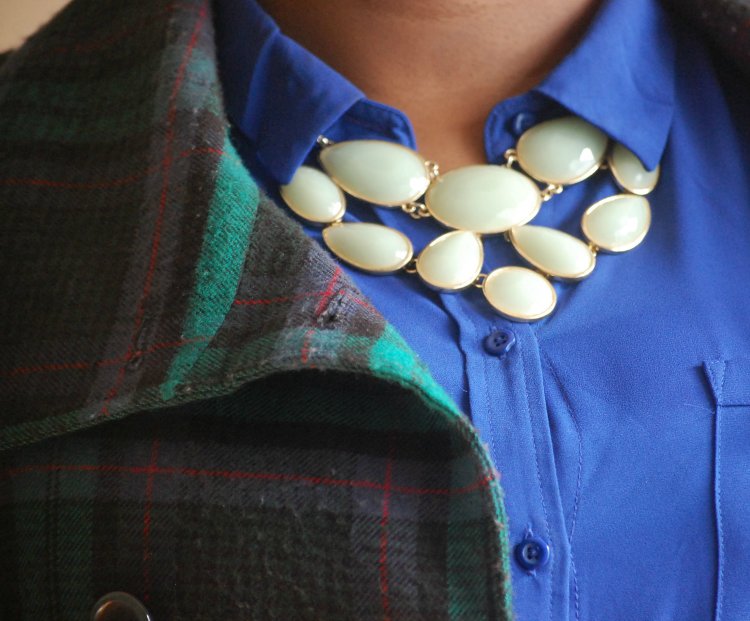 Why I'm digging about this outfit: Jewel tones are working great during this season. Not too flashy, but still breaks up my pattern of muted colors. It's comfortable and stylish. With the exception of the jacket, these pieces were already in my closet.  So that helps my budget, until I do major shopping around Christmastime.  🙂
Blouse | Jeans | Necklace (similar) | Sunglasses (similar)
My little brother (10) was a good man taking my pictures that day.  Wanted to give him a shoutout. 🙂
Hope you're having a great start of your week!
xo