On Saturday, youngest brother and I traveled to Brother #1's school. They had been missing each other and since Little M (who isn't as little anymore) just celebrated a birthday, I thought, why not go visit? Of course, I took the camera. Here's a peek.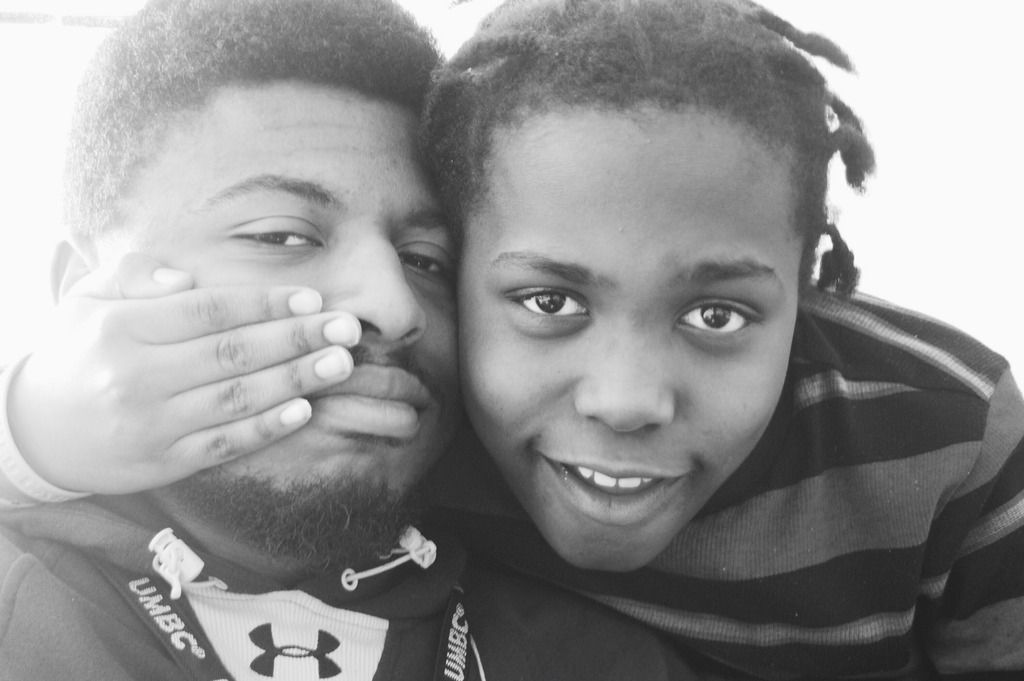 They were so happy to see each other.  Little M was very adamant about getting a tour around campus.  Mind you, it can be hilly. I've walked around before with one of my sisters. It's no joke!
It was cold but more importantly, so windy! That was the part I didn't like. Especially all the steps. I'm pretty sure I got most of my daily steps during this one-hour tour.  Thankfully, my knee wasn't too mad at me when we got home.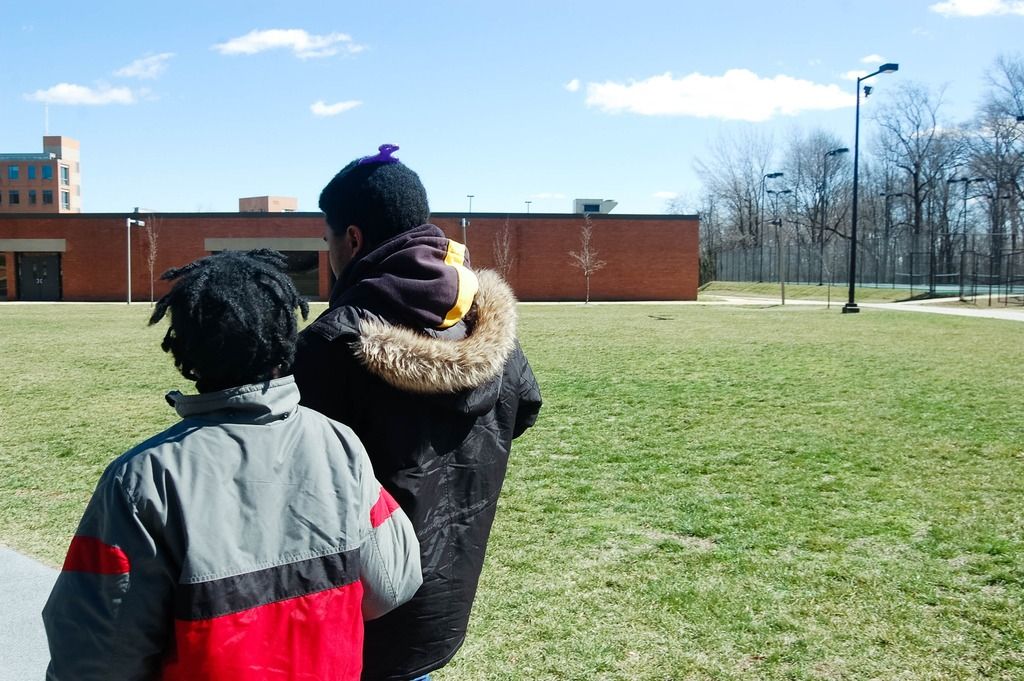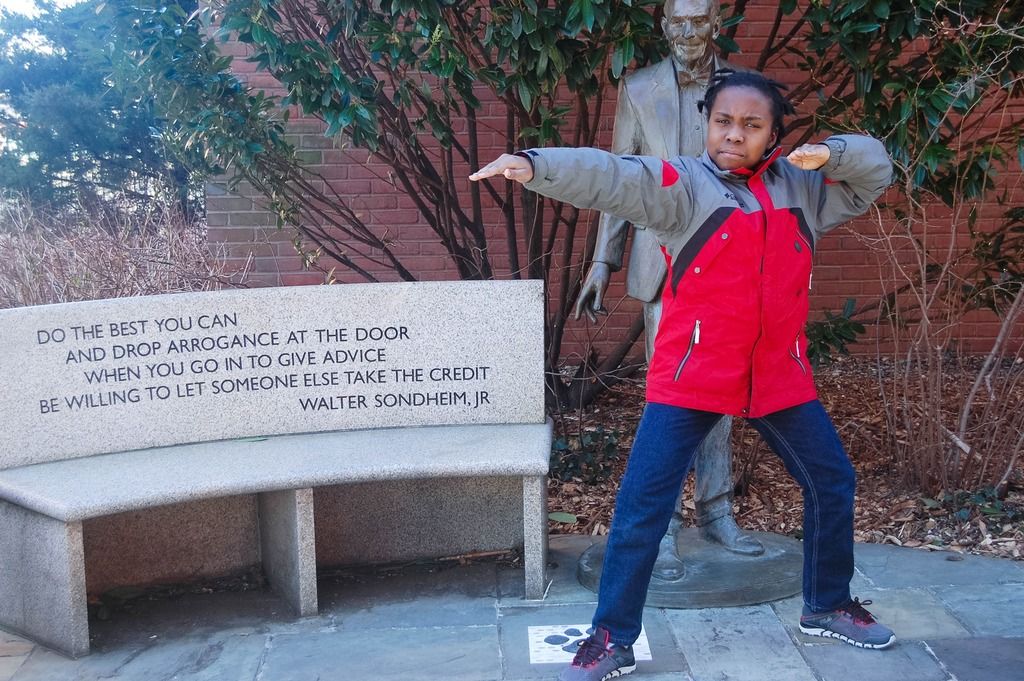 That was his pose. He made it up! 😀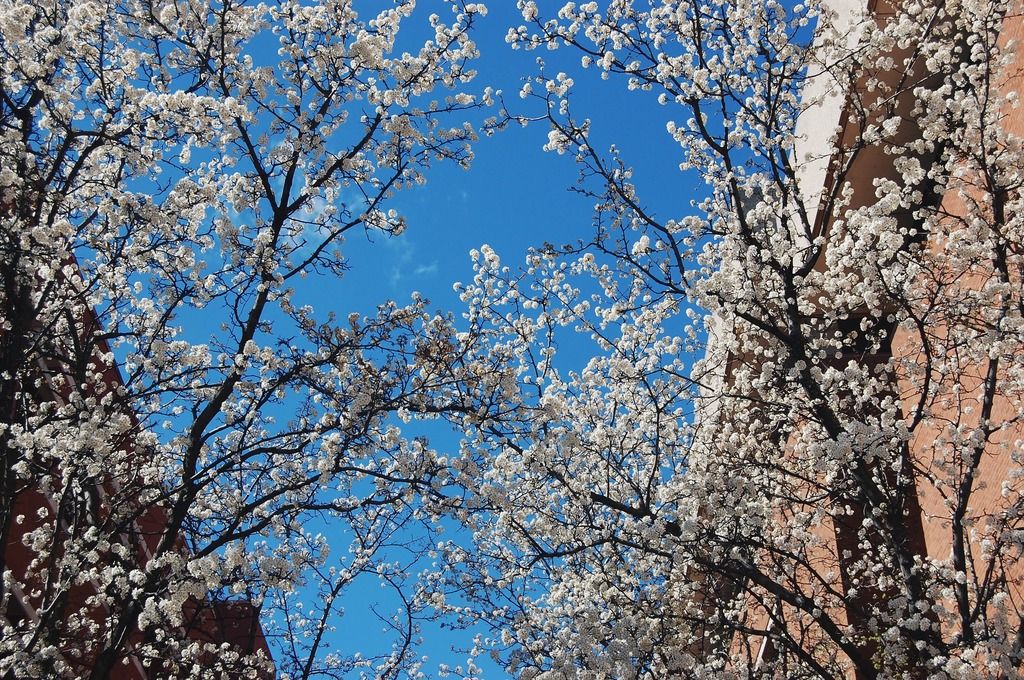 This was in front of the performing arts center. I found it very intriguing.
After the tour (whew!), we drove to Columbia Mall and got a late lunch.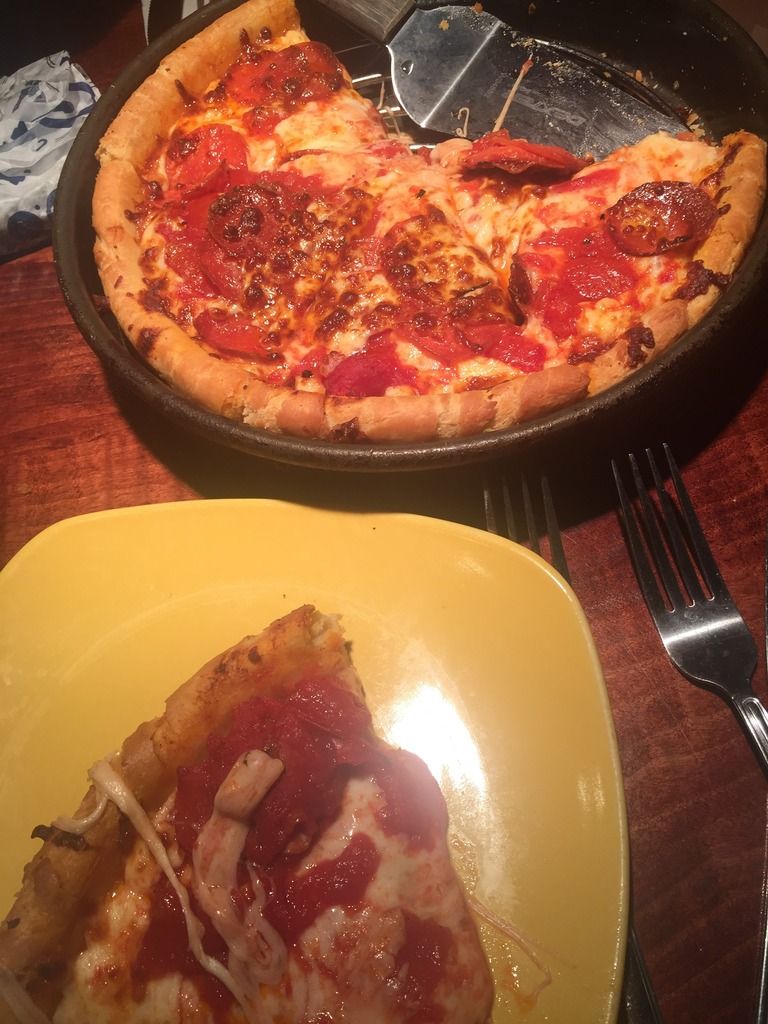 On the ride home, Little M was fast asleep. I knew that would happen. So all in all, a great way to spend a Saturday.
What did you do this weekend?  Struggling with the hour change? I am.
If you're on the East, stay warm because snow is supposed to appear tonight. Hope you all have a great week!
xo