Comfort food is my fave.  Especially Italian dishes. But I've noticed that kind of yummy can involve lots of calories and time cooking . That's not always the option I want to take. With my schedule and (transparency) laziness, I have to get into the right mindset. But I do love to cook and create.
What to do?
A couple of weeks ago, I bought chicken cutlets. It's such a great option to buy if you don't have time/patience to slice the meat from regular thighs/breasts, etc.  I wasn't positive on what to make. Then after a stressful time at the car shop, it dawned on me.  A simplified version of chicken parmesan. Some of you saw this on Snapchat, but I wanted to write it down.
(I used my phone for pics, so forgive me.)
All of the ingredients I used were in the house: flour, Italian bread crumbs, basil, oregano, garlic, and eggs.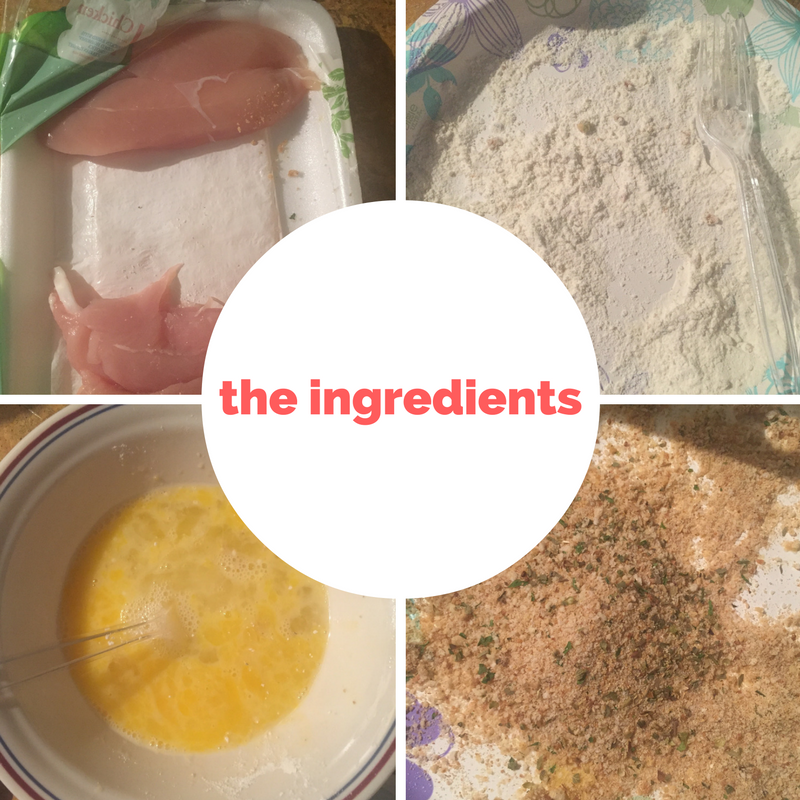 As you get your prepping table together, find a saucepan, pour some olive oil, and let it heat.  Also, pre-heat the oven. (I set it to 450 degrees.)
I coated the chicken in flour, then dipped the cutlets in egg. After that, I covered the meat in Italian bread crumbs. (You could use plain if you'd like, just add the seasonings.)  I took the liberty to add a little more basil, oregano, and garlic to the breadcrumb mixture.
Once the pan was read, I started cooking the chicken on medium heat.  Be careful that you don't have on high (smoke and burning will follow). I had them on the stove for about 8 minutes. I flipped them every two minutes. I let the meat brown and let a crust form.  As that happened, I checked to make sure the meat was cooked through.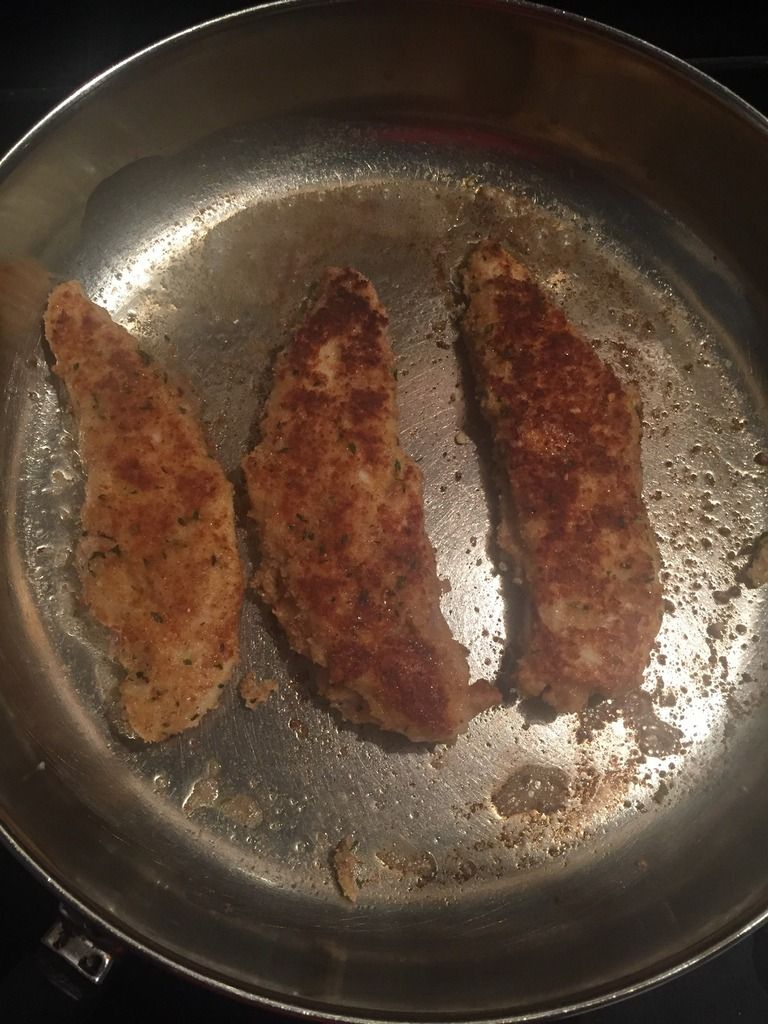 Once that was finished, I transferred the meat to a baking pan. Topping it with tomato sauce,  and provolone and mozzarella cheeses, stuck the chicken in the oven. Parchment paper rocks! Easy clean up.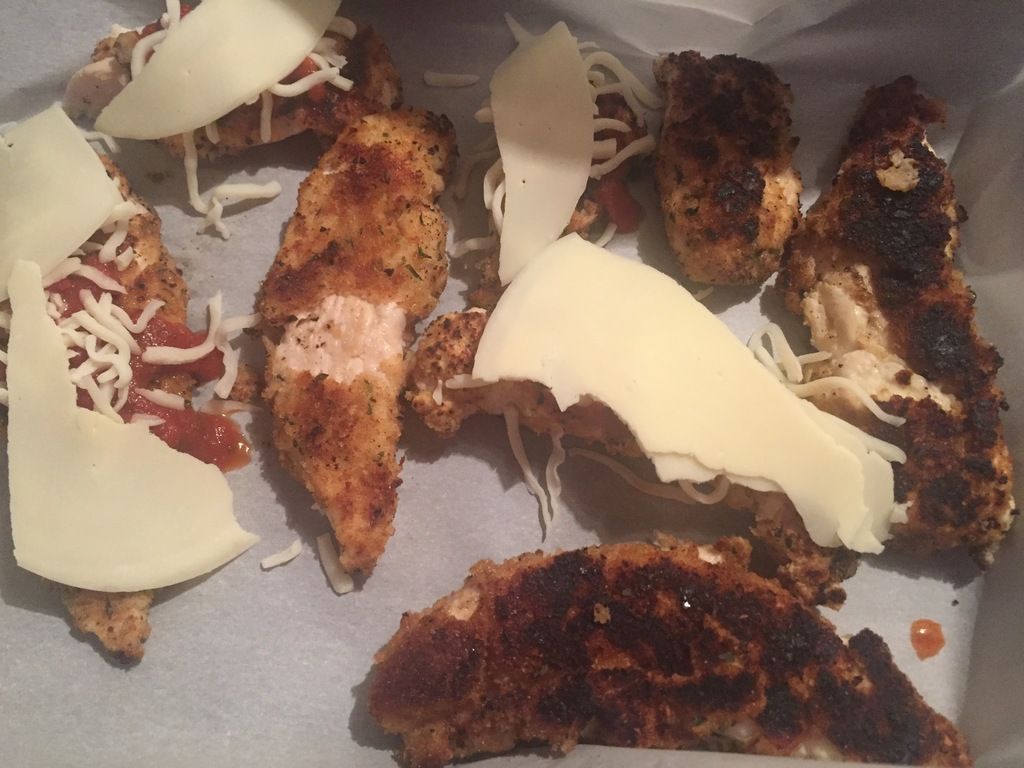 Oven time: Another 10 minutes, so the cheese could melt, the crust settle, and the meat completely cooks through.
That's it. You can eat the chicken by itself, or add pasta/salad.
With the prep time, everything took about 45 minutes.  But I was winging it, so with advanced planning, the timing may be shorter. Not the usual way you make this dish, but I made it work.  It was darn yummy.
(This all depends on how much chicken you use:)
Chicken  (whole pieces or cutlets)
1-2 eggs
Two cups of Italian bread crumbs
1 1/2 cups of flour
Olive oil for the saucepan
Tomato sauce
Cheese of your choice (I used provolone and mozzarella)
There ya go.  An easy way to create comfort food while staying in the house. I don't check calories but if you portion it correctly, it's a great alternative.
xo