Yesterday, I had an hour break between gigs at work. My brother and I drove up the street to Congressional Plaza. I got him a snack from Starbucks, but I knew I needed to get something to eat. To our right, we saw a sign for a place called Modern Market.  After seeing the tent and signs, it's a new establishment in the shopping center.
I've never heard of this place, but after perusing the menu on the window, I opted to pick something up. I'm doing a clean eating challenge and I'm making more of an effort to put in the right stuff!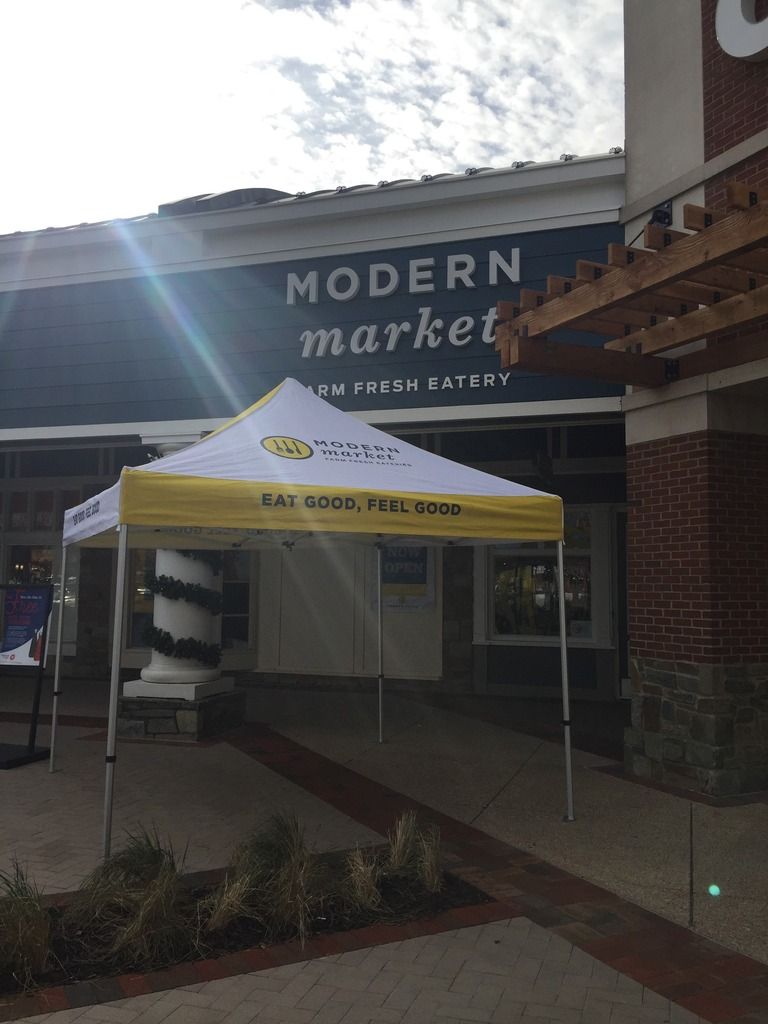 Inside, the restaurant gave me a vibe of an upscale Panera.  The decor was current and trendy. Lots of light. There were two sections of seating.  While in line, I saw the details of each dish. Full of natural and savory ingredients (which is awesome!). According to their website, they offer meals for "any dietary requirement".  The menu offerings look great. Meats, veggies, cheeses. The groups – soups, salads, sandwiches, and pizza.  Like Panera, you can get whole dishes, or choose half and half.  Breakfast is also served until 11am.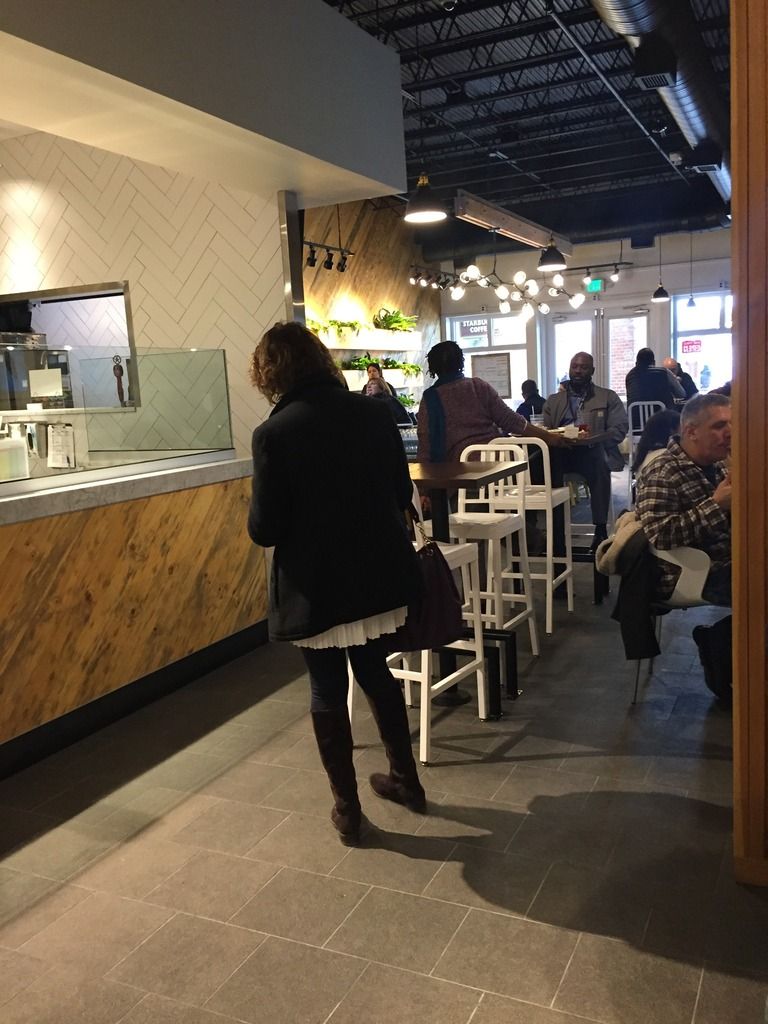 When the cashier handed me the receipt, she noted that it listed the caloric intake of my order. Wow. Very intriguing.
As I waited for pick up, I searched for Modern Market's social media.  The restaurant started in Colorado, with additional locations in Texas, but now branching out on the East Coast.  Rockville is the second location, after Bethesda Row.
Look at the adorable to-go bag?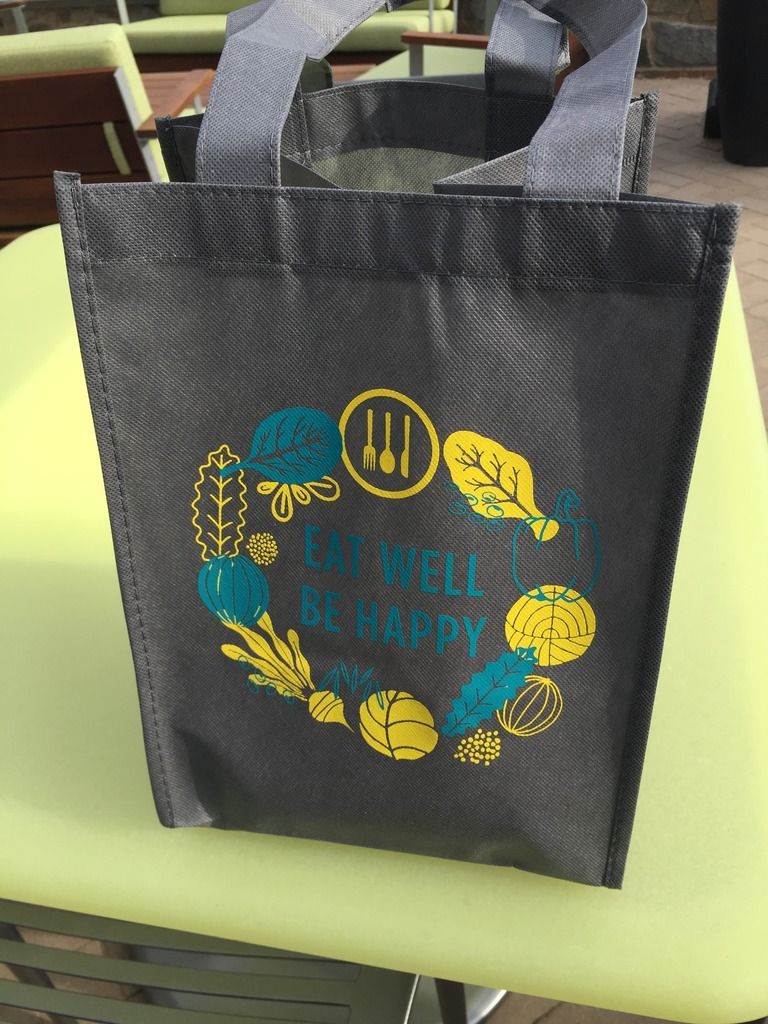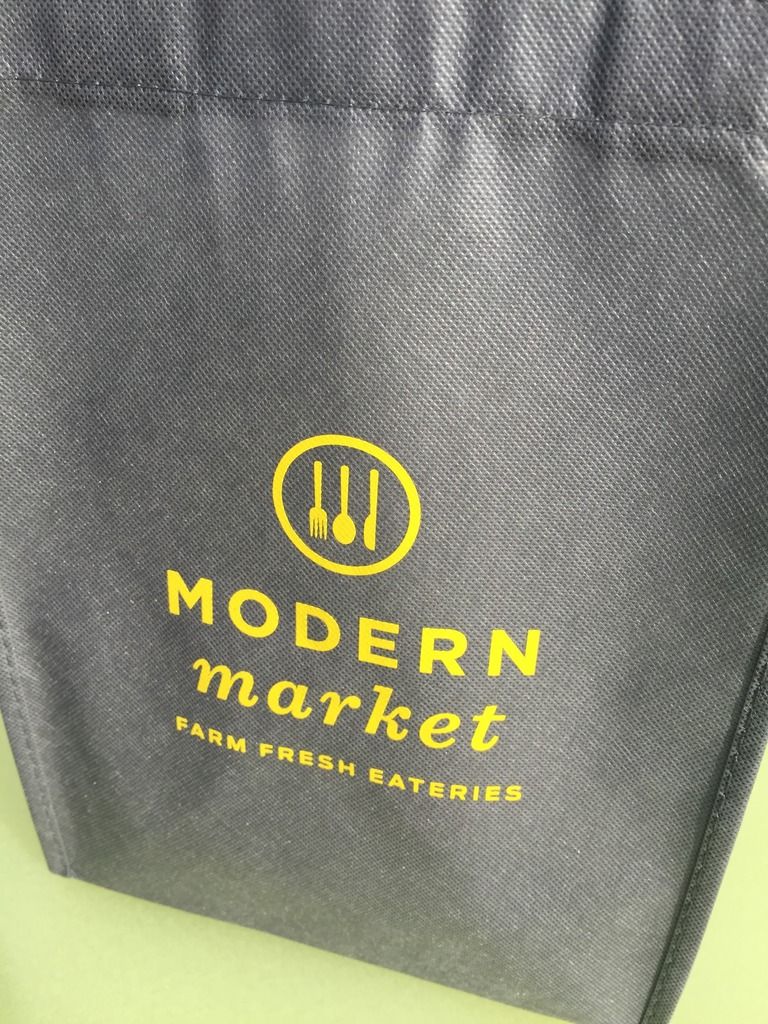 I chose the half basil chicken sandwich, on ciabatta.  Yummy and filling, but not too heavy. Because I had to teach a tap class!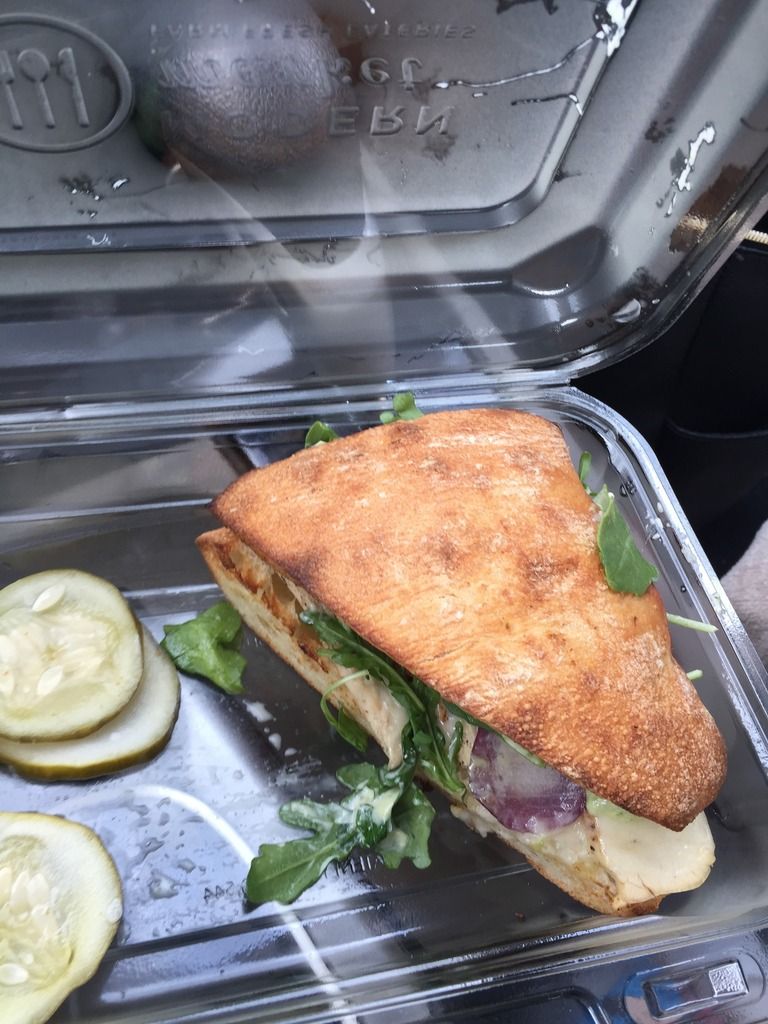 So that's it. I was pleased with my experience. If you're in the area, I'd encourage you to stop by. When I have more time to actual sit down and eat a meal, I'll have to return. 🙂
xo