It's probably no surprise that my favorite take-out food right now is Cava Grill.  A special treat for myself at the end of a busy work week or when I'm in the mood for a hearty bowl of yum. It's replaced some of my other go-to places.  Have you been? Well, let me tell you all about it. I'm happy to share with you my experience. 🙂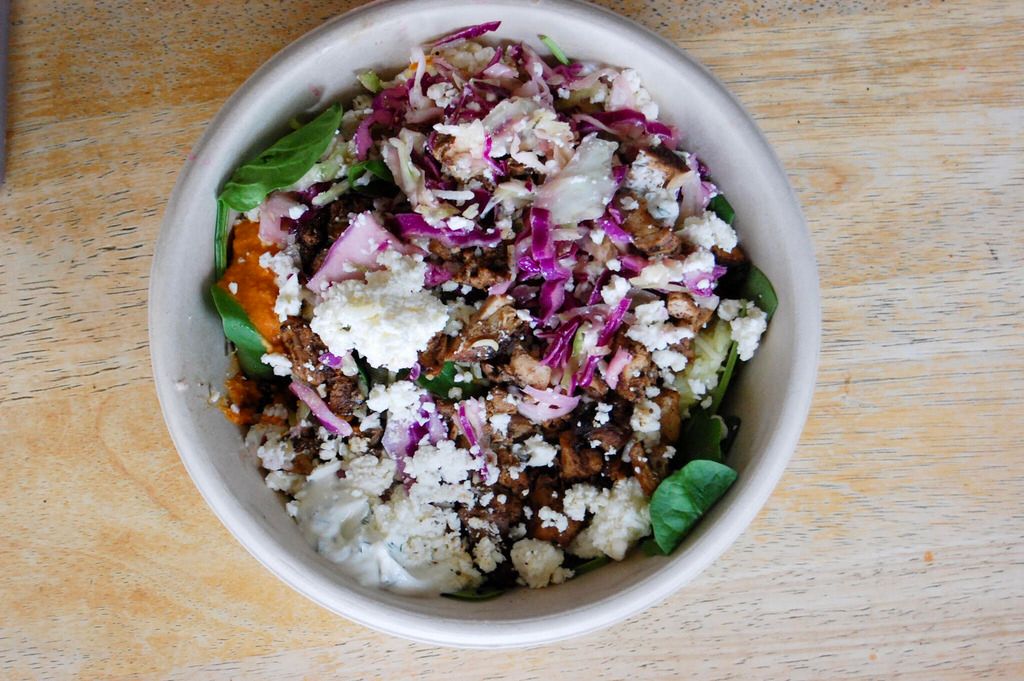 Cava specializes in Greek/Mediterranean cuisine that is accessible to everyone.  The company is based in the DC area.  I first heard about them with their first venture,  Cava Mezze, a full-service restaurant.  Now we have the Grill aka Cava. It's fantastic.
I visited for the first time last February, during a grand opening in my area.  They were awesome with providing free lunch! Since then, I've stopped by on several occasions.
When you see the spread of veggies, meats, grains, dips, you may not know where to start. Thankfully, before you talk to the staff, they have little menus, so you can start deciding what you want.  The setup is similar to a bar, so you can see the items as you ask for them.
Here's what they offer.  They pride in bringing in healthy options to your meal – each restaurant lists on the wall where they get their products, and that's comforting.  So even while I munch on something delicious, I know it's good for me.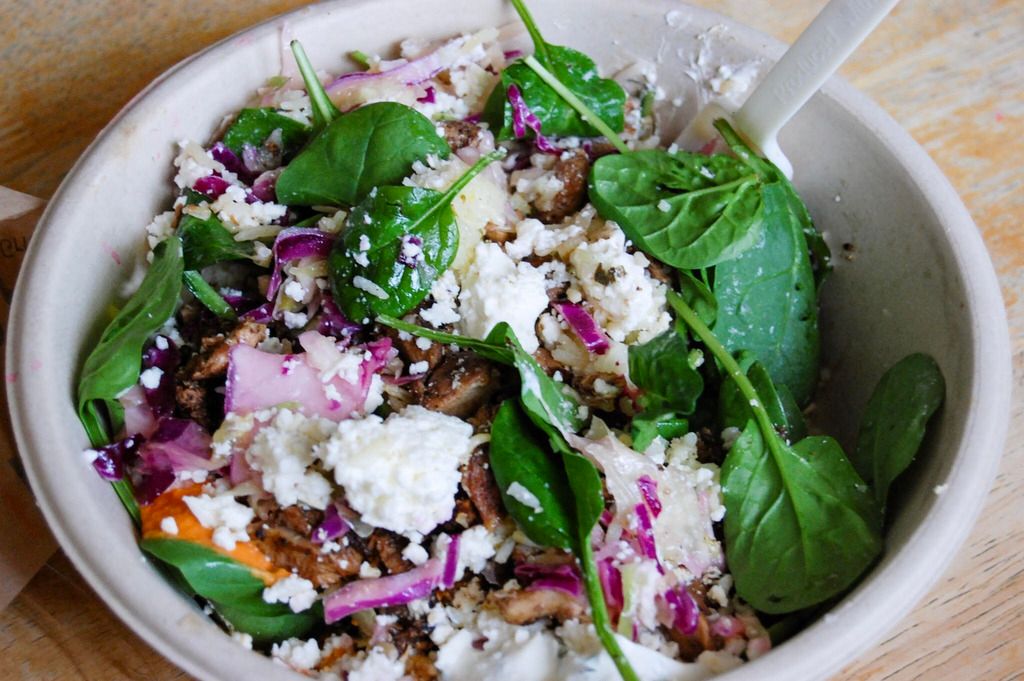 I enjoy how filling and colorful my meal is every time I go.  Here's my order: A rice and greens bowl (get those veggies in).  I order rice with spinach as the base, two spoonfuls of tzatziki, and one of roasted red hummus.  Grilled chicken is my protein.
You can create so many combinations from the menu. So many toppings and dressings. Cucumbers, tomatoes, onions…the list keeps growing.  I just ask for the cabbage slaw. Then, my feta. There. I'm good to go!
They also make their own drinks and teas. They are very yummy!
The price point is good; depending on what you get (bowl or pita,  specialty meats, drinks, etc.), it varies between $8.25-12.
I ordered online for the first time a few weeks ago.  Just a matter of convenience, so I could just pick it up and leave. Then to my surprise, when the confirmation email arrived, I found out I got $3 off my order. So that's a good way to keep your customers happy and reward them for to use online ordering. When you reach an amount, you can redeem a free meal.
I'm pumped that this company is growing and being successful in our area.  It's new the place to go. If you're into Mediterranean-style cuisine, and you live in the DC Metro Area, or frequent Los Angeles or NYC, definitely check it out.  I see there's opening a new restaurant in Richmond too. So that's awesome!
xo