Happy Monday! How's it going? Catching up on so many things this month, so hope you're ready for a full week of new posts.
Spring is back and that means our outfits reflect the season change. I thoroughly enjoy mixing it up and adding brighter and softer colors to my wardrobe. You most likely saw the picture I posted on FB and IG (add me, if you haven't already) of my outfit that I wore on Easter. I had a few concepts in mind for outfit inspiration. Separates, a dress? Something stylish but comfortable since I knew I would be out and about all day. I wasn't sure until the day before.
Thankfully, I visited Kohl's and got the hook up! Let's get into the details.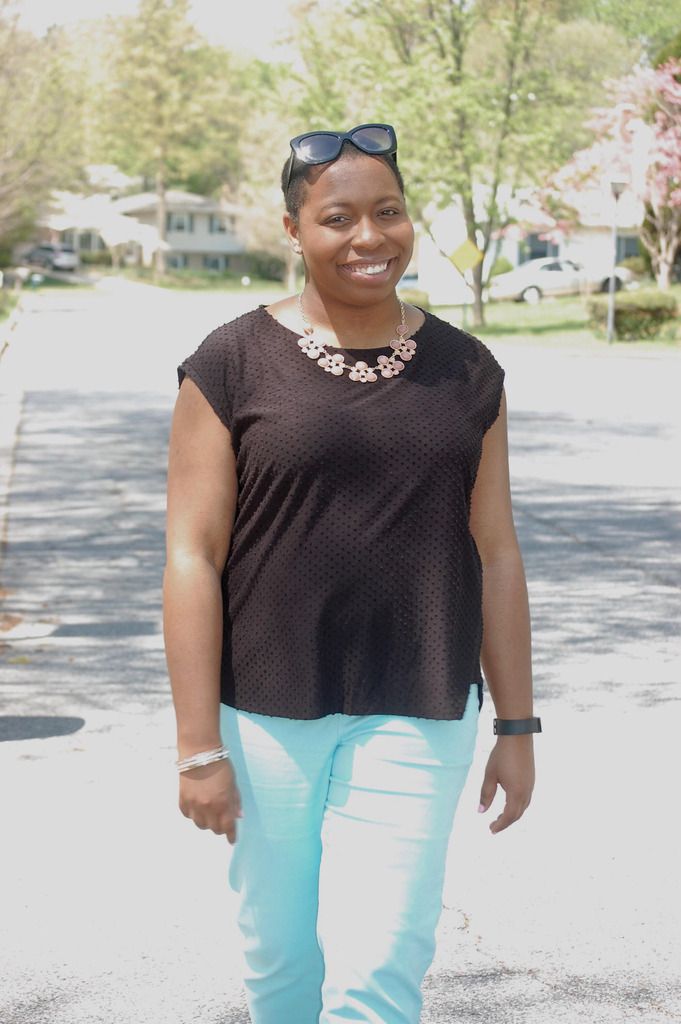 Top – from ELLE
Pants – Gloria Vanderbilt "Amanda" Tapered Jeans in Aqua Sky.
I bought my strappy heels from DSW last August. My goal was to keep my knee strong so I could wear them all morning and I did. (Praise Jesus!)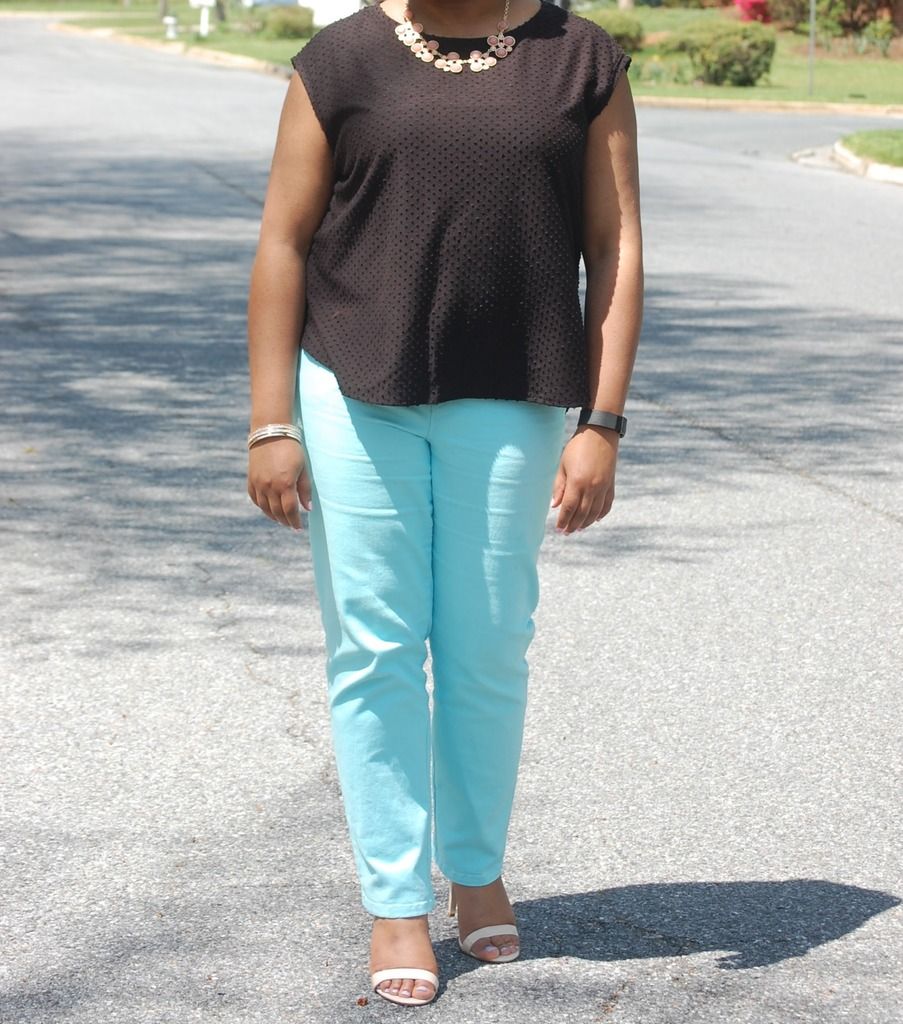 Last year, I wore white pants. That was bold and this year, I desired to include pastels. I've never worn them like this before, but I liked how the outfit came together. Here's the awesome part: I will be able to wear these pieces in different forms throughout the year. So, score!
The jewelry was another part of this ensemble: I wanted them to pop. From New York & Company – Necklace, earrings, and bracelets. Originally over $60, I only paid $19. *Happy dance*
Let me tell you, when I get to look fantabulous and save at the same time, it's a winning combo!
Thanks to my brother, Michael, for going outside with me to take these shots after Church.
If you celebrate, did you wear anything special, color-wise on Easter? Or how about Spring in general? What do you like to wear – Pastels? Bolder jewels? Or maybe adding florals or more white? Let me know.
xo