Sweet breads are not my go-to food during breakfast/brunch time; more of an eggs and bacon kind of girl, with some potatoes or a biscuit on the side. But I love a blueberry muffin! I think it's a sweet treat, but not as overpowering.  I don't have them often, but when I do, I get extra happy. The ones from Costco? YUM.
I purchased a bag of frozen blueberries for smoothies, but I knew I wouldn't use them all for that. So, what's the next best thing? Muffins! I didn't have a lot of time, because of work, so I got right to making a batch.
I used this recipe.
Here's the lineup: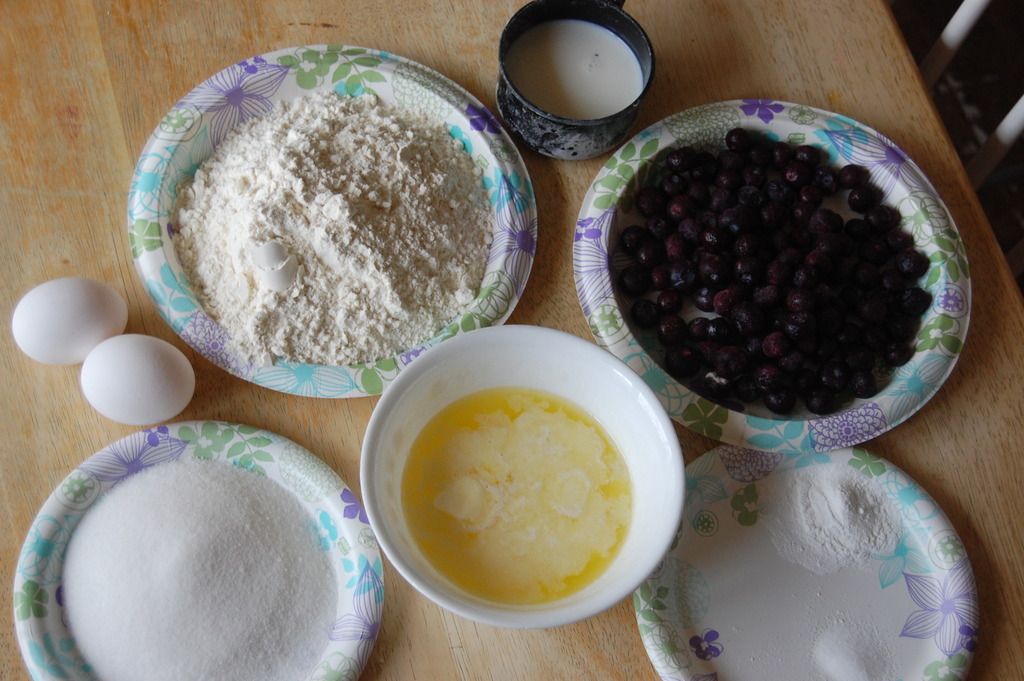 Flour, sugar, butter, blueberries, eggs, baking powder, salt, and milk.
I decided to get everything out first, put the containers away, and then start working on the ingredients.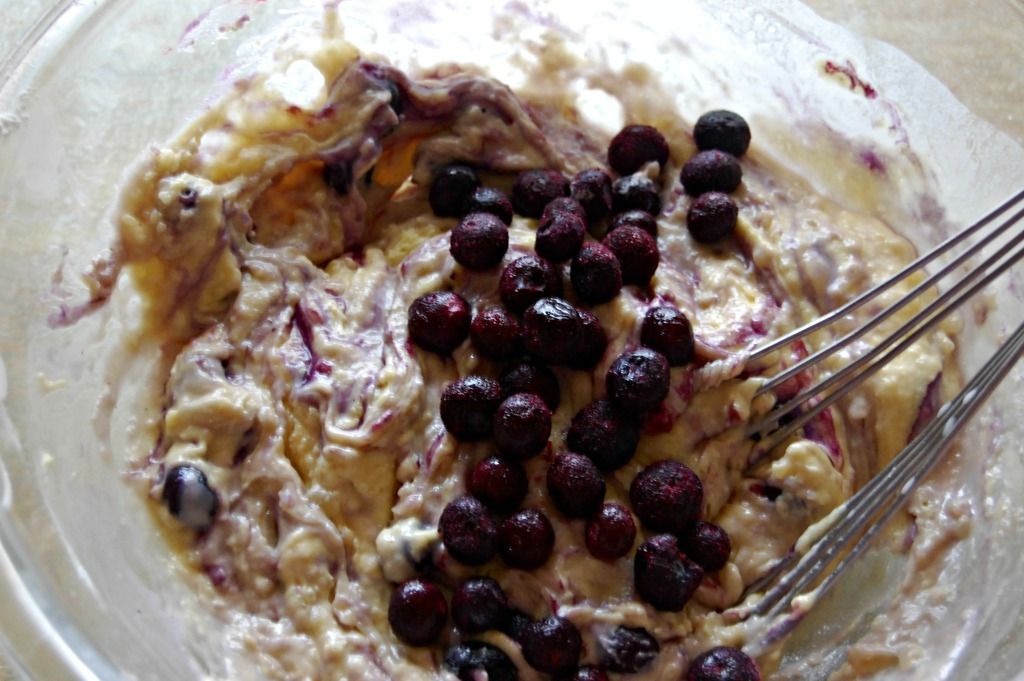 The recipe called for 20-25 minutes bake time at 375 degrees. Gave enough time to cook through and then create a golden brown top.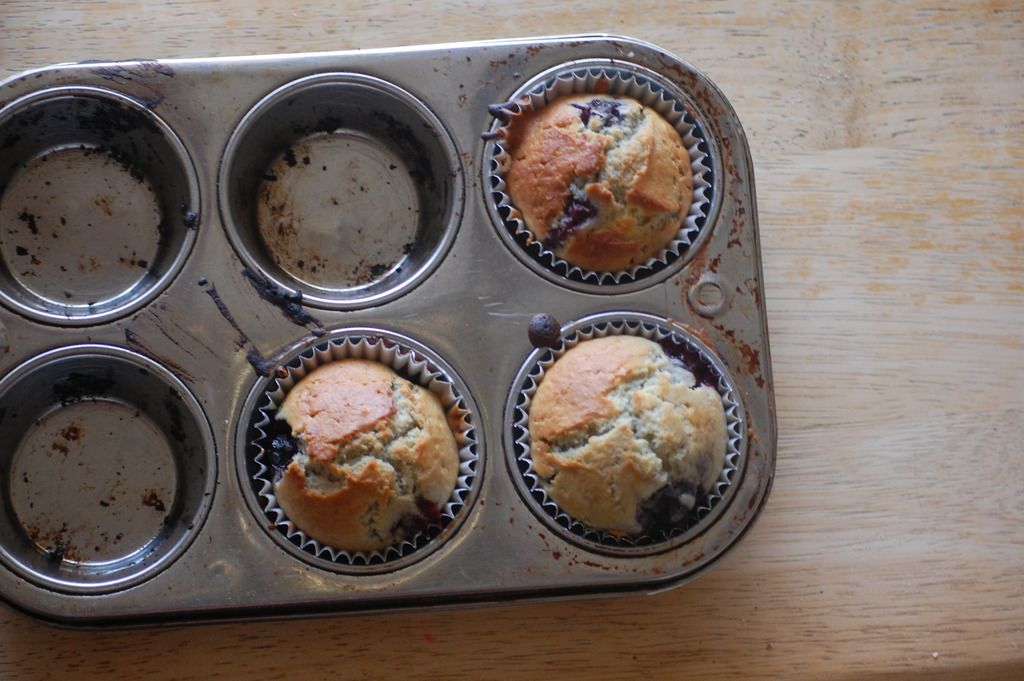 It took me longer than usual, since I was working with a smaller muffin pan. But for the most part, they came out alright. I like it when they get a little browner on the top.  This morning, I took one and had it for breakfast on my commute to work. Quick and easy, which is great for when I need to rush out.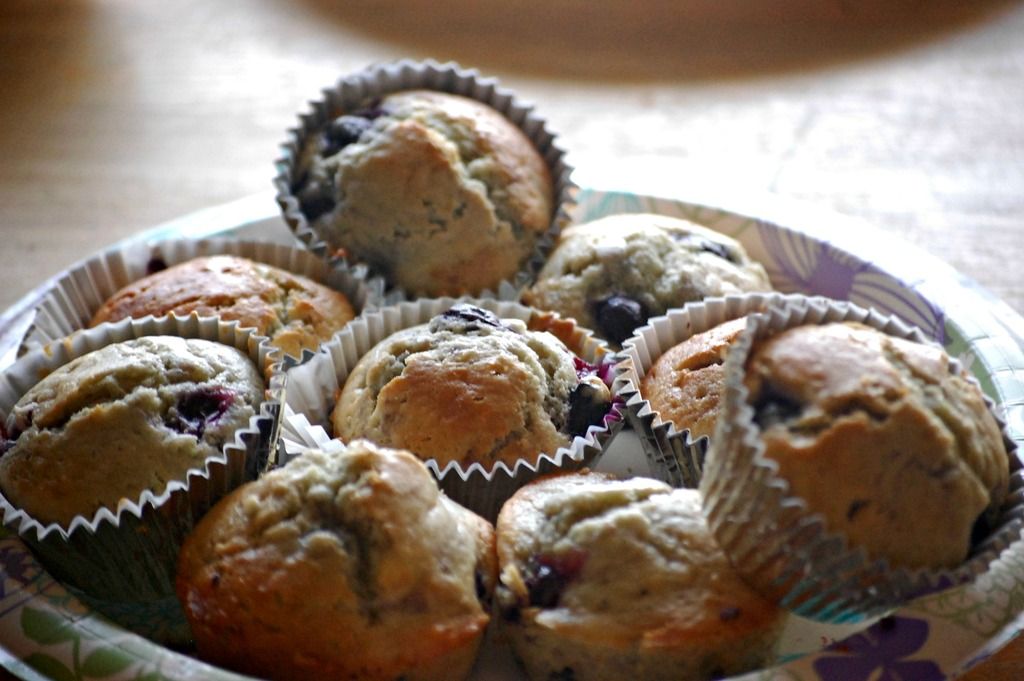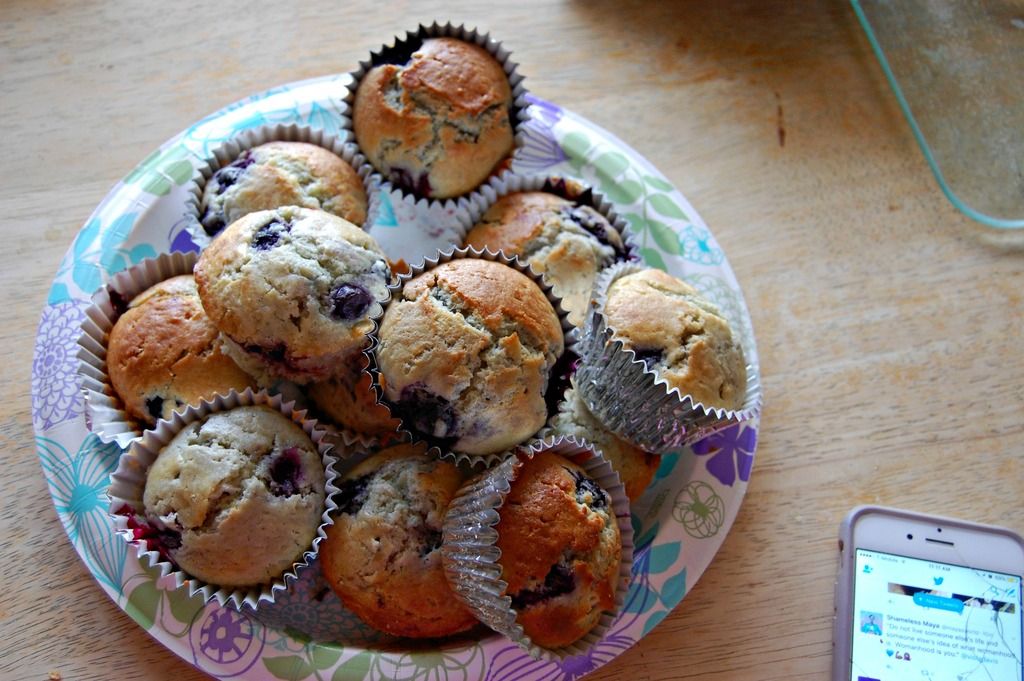 Here are a few recipes with variations that I found:
With whole wheat flour and almond milk 
With vanilla and a sugar/nutmeg topping
Fan of Streusel? Here you go.
Do you make breads to share with others, or use them as part of your meals? Let me know!
xo